The Hype Surrounding TikTok's Makeup Dupes
Rare Beauty Liquid Blush. Supergoop Sunscreen. Charlotte Tilbury Foundation. Dior Lip Oil. These makeup products are just some of the many beauty products that have captivated TikTok users around the world. 
     These products in particular are considered to be on the "high-end" scale of makeup; prices of these products range from $20 all the way to $50 or more. TikTok users have been quick to find cheaper products that "dupe" these expensive makeup products. 
   Glamour, a women's magazine,  describes the Makeup Revolution Blush Bomb Cream Blusher as a "near-perfect" dupe for Rare Beauty's Blush; Molly Thompson-Tubridy, a New York City makeup artist, notes that although  she needs to apply more layers of the Cream Blusher than Rare Beauty's Liquid Blush, the $8 price tag makes up for the $12 difference between the products. 
     The popular Rare Beauty Blush was created by activist, singer, and actress Selena Gomez,  who launched her makeup brand (Rare Beauty) in September of 2020, garnering over 950,000 followers and 21.6 million likes on TikTok. Rare Beauty's prevalence can be seen everywhere, even at Monte Vista. 
In a recent poll taken by The Stampede's Instagram account, Monte Vista students voted for their favorite beauty products. Twenty-six  percent of respondents voted for the Rare Beauty Blush as their favorite beauty product, 34 percent voted for the Dior Lip Oil, and 21 percent voted for the Charlotte Tilbury Flawless Filter. Even though "high-end" products are considerably popular at Monte Vista, some prefer to purchase reasonably priced products. Ysabel Godinez, a junior at Monte Vista, voted for the Essence Kajal Pencil as her favorite beauty product: 
     "I use [the Essence Kajal Pencil] for my waterline," Godinez said. "[It] stays for more than 4 hours, and it lasts pretty long for me." 
     The Essence Kajal Pencil retails for $1.99, a price significantly lower than other eyeliner pencils on the market; According to Byrdie.com (a trusted beauty and wellness publisher), the best overall eyeliner pencil is the Pat McGrath Labs Permagel Ultra Eye Pencil that retails for $29. With overall reviews of 4.4 and 4.1 stars respectively, the Essence pencil could potentially dupe Pat McGrath's. 
     While some may prefer to use trendy and pricey makeup products, it is clear that certain makeup dupes can live up to the expectations of these highly praised products. So, are cheap makeup dupes better than the costly high-end makeup brands? Or do popular products prove their cost through the performance of their products? 
Leave a Comment
About the Writer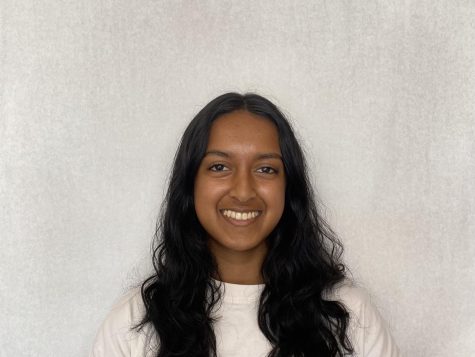 Arushi Patra, Staff Writer
Arushi Patra is a junior in her first year on The Stampede. As a Staff Writer, she is excited to write...