Ballin' for the Bay
For the past year, Hoops for Humanity has been holding charity events and basketball tournaments to fundraise money for underprivileged communities in the Bay Area. In August 2021 the club, Hoops for Humanity, was started as a way to give back to those around them. 
     President of the club, senior Arhum Khan, has had the idea for Hoops for Humanity [HFH] since freshman year, but actually started the club his junior year. Khan got together with 5 of his friends who enjoy playing basketball and started the club. 
     Over the past two years, they have raised $8,000 from basketball charity tournaments.  Khan and the other board members of the club organized randomized brackets of people who signed up for HFH and everyone got to compete in the Monte Vista gym.
     "Last year we charged $5 per person- that's how we raise money through tournaments…we also had some prizes they could win," Khan said. These incentives motivate members of the community to help fundraise, they offered warriors shirts and sweet treats as prizes. 
     HFH donates these funds to the Golden State Warriors Community Fund. They donate to this fund because it aligned with their beliefs as a club and wanted to give back to charity. Both the club and the fund believe in the importance of giving everyone a chance to play basketball and providing everyone equal opportunities regardless of socioeconomic status.
     "Their cause is towards giving underprivileged kids in the Bay Area education in sports, building basketball courts in underprivileged areas," Khan said.
     Last year, HFH participated in the 2nd Annual 'New Year, New Gear' drive and partnered with the Educate Aspire Triumph [EAT] sports foundation; they received and donated around 3,500 items to EAT. This included gently used sports gear and equipment.
     At this year's club fair, they received over 100 sign-ups and are excited to start the new tournament brackets and continue collecting donations. HFH also receives Warriors tickets for a discounted price; they then resell these tickets to club members and families, to raise money. 
     "I think we've impacted the younger side of the basketball community here [Monte Vista] by giving them some opportunities to play with bigger guys," Khan said. 
     These tournaments help basketball players at Monte Vista practice with different levels of players and improve their skills while also donating to an important cause. HFH hopes this year will be just as successful as the last and are excited to see what is in store. 
Leave a Comment
About the Writers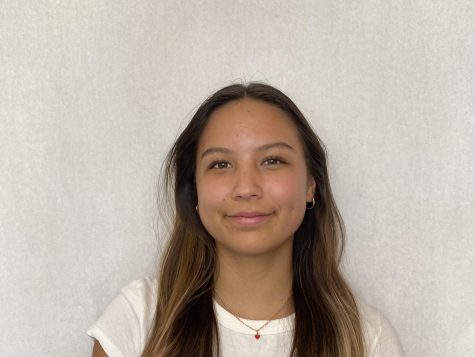 Sachi Anderson, Staff Writer
Sachi Anderson is a senior at Monte Vista in her second year on The Stampede. She is very excited to...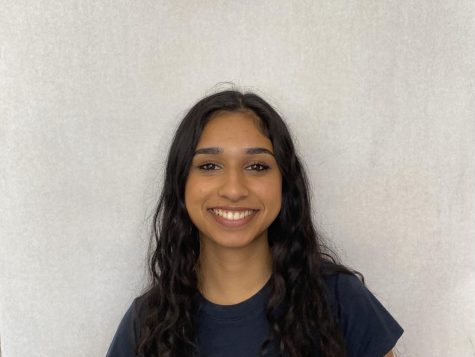 Paviter Randhawa, Social Media Manager
Paviter Randhawa is a senior at Monte Vista, going into her fourth and final year in journalism. This...