Let in the light at the end of the tunnel, take the vaccine
Since the vaccine for the novel coronavirus came out, there has been much controversy and doubt regarding its efficacy and safety when in reality, it has undergone the same testing as other commercial vaccines. The COVID-19 vaccine is safe and necessary in order to guard against the virus and interrupt its spread.
One of the most common concerns that has been expressed is the possibility of side effects. As with any vaccine, recipients react differently. Though this vaccine causes more side effects than most others, the symptoms are brief and usually not debilitating. Despite this, there are still those who are reluctant to take a chance on experiencing any side effects.
"If there are unforeseen side-effects, the vaccine may not be worth it," junior Eston Kuwahara said.
The risk of side effects, however, is a lesser priority than the risk of contracting COVID-19 for many who have frequent interactions with infected individuals. 
"[All my colleagues are] glad they had it because we ended up seeing so many patients with COVID and we were going through such a significant surge that we want to protect ourselves," said Dr. Mohit Shahani, the Chief of Nephrology at Kaiser Central Valley and medical director of multiple dialysis units. "Even those who had side effects, because they knew that they'd be back in the hospital, taking care of these patients."
Mark Golchehreh is an MRI technologist at John Muir in Walnut Creek and Concord, who experienced adverse side effects after his vaccination "like kidney stones…to a point where even pain medicine and the emergency room weren't really helping to reduce the pain." However, Golchehreh felt that security against the vaccine held a higher priority than his severe side effects, and he did not regret getting vaccinated.
The benefits extend far beyond personal protection against COVID-19. Getting vaccinated would decrease the number of people the virus is able to infect, thus slowing its spread. It's a way to build herd immunity without having to go through the death and sickness it would otherwise require.
Even with this goal in sight, there remain reservations against the COVID-19 vaccine due to the speed at which it was developed. Normally, vaccines take several years to be developed, tested, and approved for the public. The COVID-19 vaccine, on the other hand, took less than one year to be released. 
The mechanism that the COVID-19 vaccine uses is different from all other vaccines in that it uses mRNA from the spike proteins on the virus to allow the body to form antibodies against it. This is the first time this type of mRNA vaccine has been approved for a disease, but that doesn't mean mRNA technology is new.
"[RNA] technology has been around for more than 10, 15 years," Dr. Shahani said. "We would know if there was a serious problem with it."
There are also concerns that mRNA vaccines would be capable of altering a person's DNA. This is impossible, as mRNA is destroyed by the cells' exonuclease enzymes after being used. There is never any interaction between the mRNA and the body's original genome.  
Of course, many more concerns have been expressed but the most significant point is that the vaccine is approved by experts. For those who are unable to get vaccinated at the moment, it is still important to wear masks and follow social distancing guidelines to minimize the chances of contracting the virus.
Leave a Comment
About the Contributor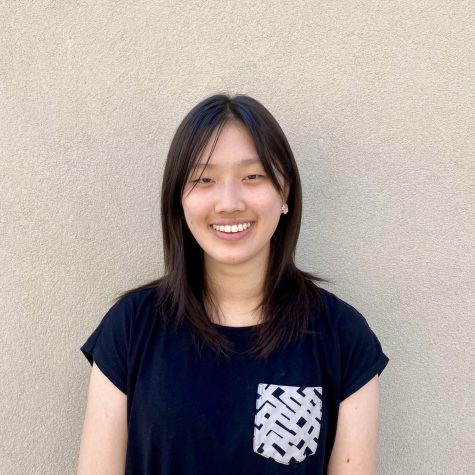 Zoe Qian, A&E Editor

Zoe Qian is a senior in her second year on the Stampede. She is the Arts and Entertainment editor and...