Politics in sports: A roaring debate of hypocrisy and freedom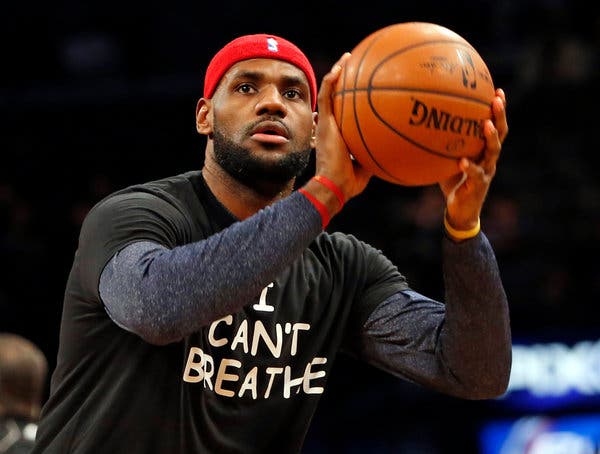 Regardless of whether or not you agree with the intersection of political discourse and professional sports, professional athletes have made it abundantly clear that they would like to crush a stigma surrounding the voicing of political opinions in their leagues and games.
    In 2020, unarmed people of color, particularly African-Americans such as Rayshard Brooks, Ahmaud Arbery, Breonna Taylor, George Floyd, and unfortunately many more are still being killed on the basis of race. In a time of technology and artificial intelligence, how is it that people of color are still being targeted and that when one is killed for nothing more than their skin color, it sparks a national debate on whether or not to condemn their killings?   
     Naturally, people were outraged at these killings of innocent African-Americans, and promptly, a movement set to demonstrate this built-up anger came to light in the form of Black Lives Matter (BLM).    
     When the protests for equality and justice started, professional sports leagues throughout the world continued the movement. Teams in leagues such as the National Basketball Association (NBA), Women's National Basketball Association (WNBA), Major League Baseball (MLB), Major League Soccer (MLS), National Football League (NFL), National Hockey League (NHL), and Tennis Associations participated by postponing games and discussing what they could do to affect change. 
     The Milwaukee Bucks decided not to go on the court to play in game five of their playoff series against the Orlando Magic. Bucks players said that they are "calling for justice for Jacob Blake and [demanding] the officers be held accountable."
     As families all over the nation mourned the loss of these innocent souls, players in the sports world became more vocal in their efforts to support the BLM movement. At the forefront of this is NBA legend Lebron James, who in his own words described the movement. 
     "A lot of people… [talk] about Black Lives Matter as a movement," James said. "When you're Black, it's not a movement. It's a lifestyle."
     In 2018, Fox News journalist Laura Ingraham told LeBron James to "Shut up and dribble," commenting on the interview in which James spoke on his political beliefs with Entertainment and Sports Programming Network's (ESPN) Cari Champion. Despite Ingraham's mockery of his usage of the First Amendment, James continues to use his platform for justice. Later on Nov. 3, 2018, a three-part documentary series called "Shut Up and Dribble" premiered, showing the modern history of the NBA and how it allows athletes to grow their brands and expand on their political identities off the court to become icons.
     "We will definitely not shut up and dribble," James said. "I mean too much to society, too much to the youth, too much to so many kids who feel like they don't have a way out."
    It is important to remember that athletes of all types inherit a platform through their respective sport, allowing them to take a stand for change and demonstrate their support for social problems and movements that they believe in. At the end of the day, an athlete discussing politics is no different than you or I discussing these topics at the dinner table.
     However, the NBA in particular has faced some harsh backlash from certain opposing groups for demonstrating its support for the BLM movement. In his own words, the president of the United States, Donald Trump, floated the narrative of NBA ratings falling due to the support of the BLM movement.  
     "People are tired of watching the highly political NBA. Basketball ratings are way down, and they won't be coming back," Trump said in a Tweet that remains active today. 
     Although NBA ratings are in fact down, Trump's comments should be taken with a grain of salt as this is primarily due to the pandemic and the out of the ordinary bubble season that concluded in Orlando months ago, not the lack of Trump supporters tuning in. 
     Although many, including the President of the United States, continue to argue that we need to "keep politics separate from sports," a flood of Republican support came out recently for self-proclaimed Make America Great Again (MAGA) fighter Colby Covington after his defeat over Tyron Woodley at Ultimate Fighting Championship (UFC) Fight Night. This included a congratulatory phone call from no other than President Donald "Keep Politics Separate from Sports" Trump.  
     This of course begs the question of do politics need to remain out of sports altogether? Or is it that politics in sports are okay, as long as it fits your own personal narrative, like in the case of President Trump? 
     Politics in sports has been a raging debate throughout households all over this nation for months and will continue to be as the BLM movement continues to gain momentum. At the end of the day, professional athletes beyond the platform given to them are no different than your average person. Arguing for freedom of speech when it benefits your narrative, and attempting to suppress the freedom of speech of athletes when they use their platform to advocate for a change they believe in, is directly contributing to division in this country today as well as resulting in blatant shows of hypocrisy stemming from the White House.   
     As the holiday season encroaches, politics will remain a point of debate at the dinner table for many this year. With this, of course, will come the debate of a need for politics in sports. It cannot be denied, however, that athletes are well within their rights to advocate for something that they believe in a workplace different to ours, and they will continue to use their platforms daily to try to create a change that will leave a lasting impact on the world as opposed to if they just shut up and dribbled.        
Leave a Comment
About the Contributors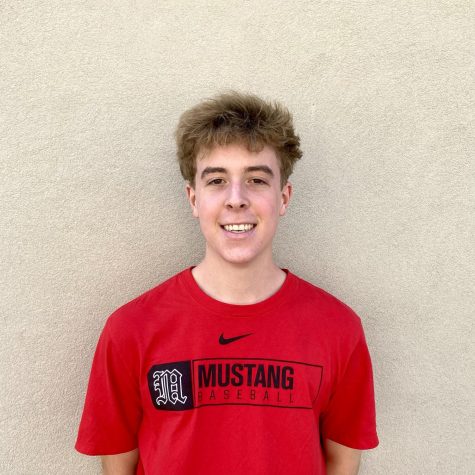 Devin Blish, Online Editor
Devin Blish is beginning his third year in the journalism program and is a Junior at Monte Vista. Devin...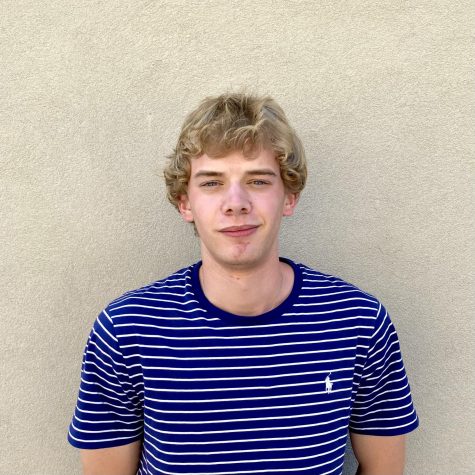 Brooklyn Weber, Sports Editor


Brooklyn Weber is Senior at Monte Vista, returning for his third year in Journalism. In addition,...