US-Iran Conflict affects Monte Vista students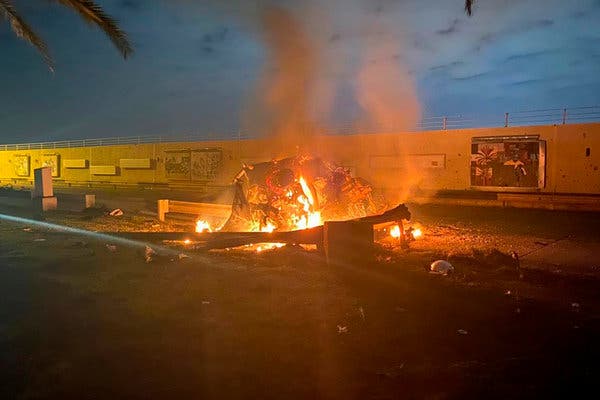 The increasingly volatile conflict between Iran and U.S. and increasing tensions has affected the lives and families of a few students of Iranian and American identity here at Monte Vista.
   Just days before the missile attack that left General Solemani of Iran, among four others, dead, sophomore Enayah Aamir was visiting Iran and Iraq for a holy pilgrimage (ziyarat) with her local mosque. 
    "I was there at that airport five days before the missile hit but when the missile hit I was in Najaf, a little further from it," Aamir said. 
     While Aamir was safe from the initial missile that hit General Solemani, she and the members of her group were staying in Najaf, where the burial procession went through days after the attack.         
     "They were taking the bodies, General Solemani's and the four others to famous sites and graves to pay respects," Aamir said. "And since the other four bodies were being buried at the mosque right next to my hotel it took us longer to leave."
     Aamir describes the streets as cordoned off as people gathered to mourn the deceased.  She reports that her group was supposed to leave soon after, but were delayed for days because of the size of mourners and flight delays at the nearby airport.  Throughout this period, Aamir and her family were told by Iranian citizens as well as the U.S. government that they needed to leave soon in order to make it home safely.
    "We were wondering if we would we even be able to leave because we were U.S. citizens in a country that was bombed by the U.S.," Aamir said.    
     After some difficulty, Aamir and her family among other members of the holy pilgrimage were able to leave in time.  Upon returning to the U.S., Aamir, her family and the members of the pilgrimage, encountered some difficulties getting through customs which took longer than it normally would.  
     "Since we were with our molana [priest] who goes there all the time, he was interrogated for hours," Aamir said.
     Sophomore Iranian-American Jasmine Rezaei reflects on the effect the situation has had on her family members from Tehran, Iran.  
     Just recently, Rezaei's grandmother's visa was cleared and she was given a green card to come to the U.S. But other family members such as her uncle and grandfather who stayed behind for work-related reasons were not and still may not be able to join her grandmother here in the States any time soon. 
      "My grandma got her green card really recently and came just four days before the attack," Rezaei said. She acknowledges that it is too risky for her other relatives to join. 
    Both Aamir and Rezaei agree that it's hard for non-Iranian citizens to empathize and see the destruction being caused because of seeing Iran through the eyes of the media.
     "I feel like because we live in a bubble here," Aamir said.  "What you hear is what you hear but since I went all the way there it really opened up my eyes." 
    Although frustrated with the current situation, both Rezaei and Aamir recognize how lucky they are in comparison to citizens in Iran and the privileges of being an American citizen.
     After safely returning to the U.S. Aamir said the experience of being present and witnessing the attack has changed her.  Recognizing the amount of collateral damage the attack has caused specifically to innocent civilians, Aamir is counting her blessings but hoping people will be empathetic and recognize the severity of this building conflict. 
    "When we think of going to war we're only thinking about the government but not the people or innocent lives," Aamir said. 
Leave a Comment
About the Contributor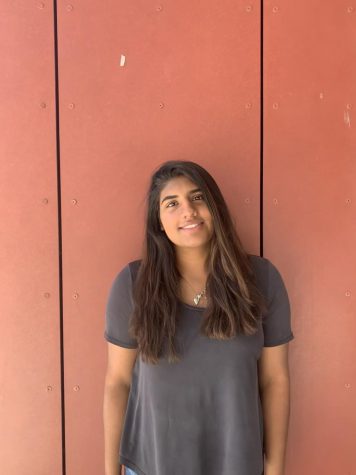 Manahil Rizvi, Sports Editor
Manahil Rizvi is a senior at Monte Vista. This is her third year as a staff member of The Stampede and...