From Hero to Zero
Although Kyrie Irving is an influential and decorated NBA basketball player, his controversial comments have made his fanbase, along with people in the NBA turn against him after he tweeted a link to an antisemitic movie on Twitter. 
     On October 27th, 2022,  Irving tweeted an Amazon Prime Video link to a 2018 movie titled "Hebrews to Negroes: Wake up Back in America." This film displayed antisemitic material and was interpreted as a form of hate speech by Irving. Because of this he had to face the consequences of his actions. That would later lead to a five-game suspension without pay. Even with all of this criticism, Irving did not apologize for his actions.
     "I cannot be anti-Semitic," said Irving after speaking to reporters, not long after he was cut off from talking.
     Along with his suspension, six rules were set in order for him to resume playing.The rules were  to apologize and condemn the film he promoted, make a 500,000 dollar donation to anti-hate causes, complete sensitivity training, complete antisemitism training, meet with Jewish leaders, and meet with the team owner of the Nets, Joe Tsai, who is very angered about the situation.
     "Disappointed," Tsai tweeted after Irving's support of an antisemitic film.
     Along with criticism and hate from Tsai, many people in the NBA, along with companies and fans throughout the world, began to give Irving backlash for his actions.     
     "We have to answer for what this idiot has done," said former NBA player Shaquille O'Neal on TNT.
     Former NBA player Charles Barkley said, "You're going to insult me, you have the right, but I have the right to say 'No, you're not going to take my $40 million dollars and insult my religion."
     Along with criticism from former NBA players, Nike, Irving's biggest sponsor, suspended their endorsement with Irving and released a statement saying they were " saddened and disappointed" by Irving's actions, resulting in the new Kyrie 8 shoes not being launched.     
     After all of the controversy, Irving returned to the court on November 20th, 2022, after serving his eight-game suspension and reaching his six conditions.                                    
     The actions of Irving's antisemitism can be compared to the latest string antisemitisms across the US and even here at Monte Vista. Throughout the MV campus, there have been drawings of antisemitic symbols that were targeted toward the Jewish community at our school. Some sightings of it have been in the gym, the mens gym bathroom, and several other places around the school. The antisemitism is causing controversy around Monte Vista and their reputation. Because of these drawings, teachers, parents and students are bashing the school's ability for letting these actions occur and also criticizing the unknown students for committing this horrible act.
     " I can't believe someone would do such a horrible thing like this to our school" Anthony Ng, a sophomore at Monte Vista said.
     However, this was brought to attention by the school and its staff and another incident has not happened since then.
Leave a Comment
About the Writer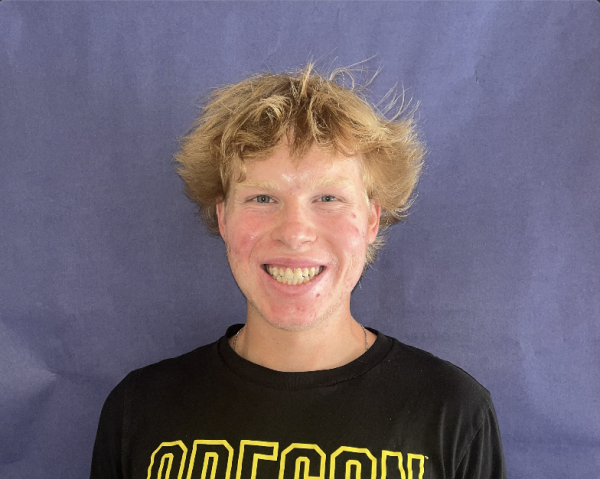 Tucker Kiltz, Staff Writer
Tucker Kiltz is a senior at Monte Vista and is excited to move on to his second year of journalism. Tucker...