For Leroy Chiao, it's not rocket science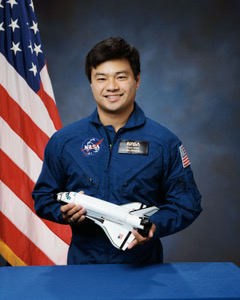 As children, we dream of becoming the impossible–superheros, spies, astronauts. For Monte Vista alumnus Leroy Chiao, the impossible became his reality. 
Chiao, a former NASA astronaut, was born in Wisconsin and was raised in Danville, California. Even from an early age, he had an aptitude for science and an inclination to explore, but the dream of space travel wasn't solidified for him until June 20th, 1969. Just eight years old at the time, Chiao, along with the rest of the country watched, awestruck, as Apollo 11 landed on the moon.
"It was an event that stuck with me and inspired me to become an astronaut," Chiao said. "I [thought], 'Hey, I want to be like those guys.'"
As he grew older, Chiao didn't forget that dream.
At Monte Vista High School  he participated in cross country and soccer, but dedicated most of his time to classes in the STEM field. 
"I took classes in sciences, physics, chemistry [and] biology," Chiao said. "I was in the highest math classes that were available back then. As a senior, I took calculus."
But Chiao's most exciting moments in high school weren't spent in a classroom.  
"Back when I was there, there was a full-on auto shop and that was really a great experience," Chiao said. "Not that I was going to become an auto mechanic, but I think it helped me become an engineer because I was actually doing hands-on stuff and learning the practical parts of how machines work instead of just studying about them. That was one of the most valuable things of my high school career."
While he managed a sizable course load, his biggest challenges weren't related to school. It was his heritage.
Unlike most of his classmates at the time, Chiao's parents immigrated to the United States from China. 
As an Asian-American in a predominantly white town, Chiao grew up in a "dual culture family." He simultaneously learned Mandarin and English. At home, he tapped into his Chinese culture by valuing his education. And at school, he was surrounded by Western culture. 
"I was pretty much the only kid who looked different at school and I was the smallest in class," Chiao said. "It wasn't a great combination once I got to junior high and high school. I had my share of bullying and put up with some racism."
For many, these experiences would be hard to overcome, but Chiao used these negative experiences to motivate himself to work even harder and become something exceptional. 
Chiao went on to attend UC Berkeley and received a degree in chemical engineering–widely considered one of the hardest majors.
"There were certainly times during the four and a half years that were a bit dark and grim and I had thoughts about quitting or changing schools," Chiao said. "Getting through that program is still the single hardest thing I've done in my life. I'm pretty proud of that. 
After earning a Masters in Science and a Doctorate in Chemical Engineering from UC Santa Barbara, he entered the corporate world. At first, he worked at the Hexcel Corporation in Dublin, California. There, he was involved in manufacturing and engineering research on advanced aerospace materials. One of the projects Chiao worked on at Hexcel was developing a precision segment reflector for future telescopes.  In 1989, Chiao started working at the Lawrence Livermore National Laboratory where he was involved in processing research for fabrication of filament-wound and thick-section aerospace composites. In addition, he logged 2,600 flight hours.
While pursuing a career in engineering, Chiao still held on to his childhood dreams of becoming an astronaut. So, on a whim in 1990, he submitted his application to NASA. 
"It was just a matter of waiting and fortunately for me, I did actually get a call and an invitation to come down to NASA for an interview," Chiao said. "I wouldn't actually say the process was particularly grueling; it was just a matter of throwing your hat into a ring and hoping for the best." 
In July 1991, what felt like the impossible to Chiao became a reality when he was selected for NASA's space program and became an astronaut. 
With 23 other astronauts, Chiao went through an intensive 18-month training program to prepare for flight. He learned about inner workings of NASA, traveled to different NASA centers, and practiced operating the space shuttles on mock shuttle systems. 
Along with the technical preparations, Chiao collected items to fly to space with him before his first space flight . 
"I wanted to take things from places where there was a large population of people of Chinese heritage," Chiao said. "I asked about China, Taiwan and Hong Kong."
From China, Chiao received a small Chinese flag, from Hong Kong a porcelain flower and from Taiwan he was gifted a travel-sized Confucian scroll.
His first mission was in July 1994 on Columbia STS-65 for 15 days, finally fulfilling his childhood dream. 
While training with NASA was vigorous, nothing could have prepared Chiao for his first experience in space. 
"I'd trained and talked to people who'd been there and watched the videos, but the first experience was the biggest surprise. It was a much more emotional experience than I expected," Chiao said. "I knew the view would be spectacular. I knew the experience would be weird floating around being in zero gravity. Looking back at the Earth and how beautiful and colorful it is was deeply moving. In the back of my mind, after the years of hard work, and a couple of lucky breaks that got me there and finally being in space to achieve that goal was actually a more emotional moment than I had expected." 
By completing his first mission, Chiao made history as the first Chinese American NASA astronaut. Throughout his 15 year space career, he would go on to break many other records. 
While training for Expedition 10, his fourth mission into space, he left the U.S. in August of 2004 to complete his final training in Russia. With the presidential election being in November, he forgot to make any voting arrangements before the launch. Once he reached the International Space Station(ISS), he contacted NASA to help him vote while orbiting Earth. An encrypted Microsoft Word ballot was sent to the spacecraft. Just like that, Chiao became the first person to vote in a presidential election from space. 
The election wasn't the only historical aspect of Expedition 10 for Chiao. 
"For me, the most rewarding experience [in space] was serving as the Commander of the ISS," Chiao said. "I was the one responsible for the mission being a success." 
In preparation for his time in the ISS, he learned Russian to help him better communicate with Kyrgyzstani flight engineer and cosmonaut, Salizhan Sharipov. It was with Sharipov that Chiao unofficially adopted the call sign "Shandong", after the province in China where his parents grew up.  
While at the ISS with Sharipov, Chiao followed a strict schedule. 
"You've got experiments to do, you've got maintenance to do–simple things like finding items for disposal–you're changing filters, burned out lightbulbs, all kinds of things," Chiao said. "Sometimes you get to do a space walk. It takes a lot. A lot of work goes on–not all of it is exciting, but you're definitely very busy."
With the mundane moments during space travel also come the spectacular. During his third mission, Chiao experienced this first hand. 
"I was the leader of the space walking team and on one of my spacewalks I had my boots attached to the robotic arm and I was being moved from one worksite to the other," he said. "Over the course of a couple of minutes, I didn't have a view of either the space shuttle or the space station. I was face down towards the Earth and I was watching the continents and clouds roll by. I felt like a satellite flying over the earth.  
In 2005, returning from nearly eight months stationed on the ISS, Chiao retired from NASA. 
During his 15 years as an astronaut, Chiao has logged a total of 229 days in space. Over 36 of those were in space walks. 
After an extraordinary space career, Chiao realized that the key aspect to his success as an astronaut was the work he put in mentally and physically.
"When I talk to young people, the advice I have for them is always the same," he said. "It doesn't matter whether you want to be an astronaut or anything else. One, do the very best you can in school. Two, do everything you can to guard your health. If your body is healthy, then you're going to be able to reach the full potential of your mind. If you can do those two things: have the drive to do well in school and take care of your health, that's gonna set you up for the greatest chance of success no matter what it is that you want to do."      
Leave a Comment
About the Contributor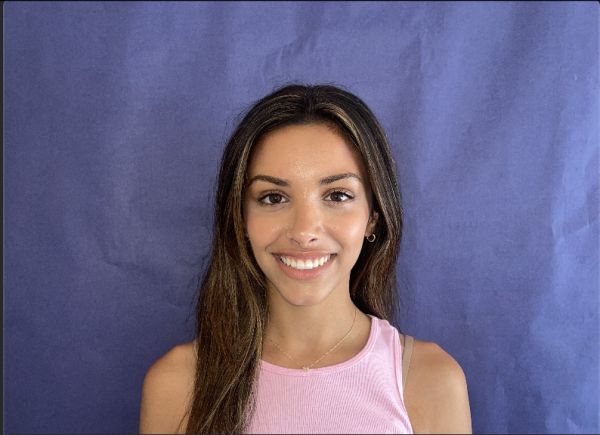 Olivia Brandeis, News Editor
Olivia Brandeis is a junior at Monte Vista. This is her second year in journalism and she will contribute...