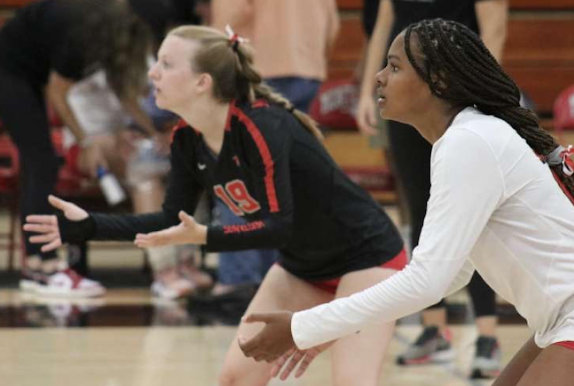 Kennedy Whyte is a starter on the varsity volleyball team at Monte Vista as a freshman. So far, he varsity volleyball team has been successful this season; they have won four out of the seven tournaments that they played. 
     But being one of the only two freshmen on the team puts a lot of pressure on Whyte. School work adds on more responsibilities, and she has been adjusting to her busy schedule. 
     "It takes time;even after two months, I'm still in that transition process [of] learning how to balance school and my sport. It requires a lot of determination," Whyte said. 
     Managing both sports and school work can not only affect a student's grades, but it can impact their mental health as well. Dealing with this constant pressure causes students immense amounts of stress. 
Story continues below advertisement
     "My practices go from 3 to 9 pm during the week, and all day on the weekends. This leaves me with no time to do my work, and I find myself staying up too late to finish it or waking up very early," said Zoe Shores, a horseback rider and freshman at Monte Vista. "Not only do my grades get affected but I become stressed out and upset." 
     However, these student athletes still manage to balance their packed schedule. Whyte's sister, India Whyte is on the varsity volleyball team with her. India motivates and pushes Kennedy to do her best.
     Despite the pressure, Whyte and other student athletes successfully balance both schoolwork and sports by supporting and encouraging each other.