Mask mandates no longer in effect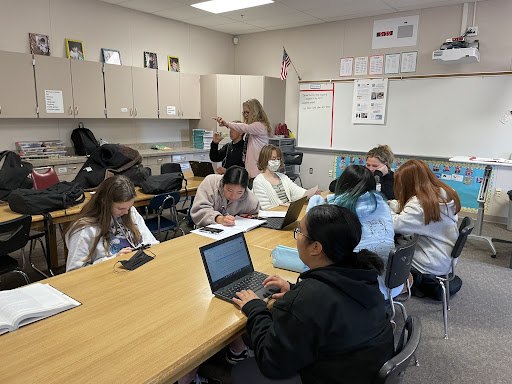 Now that the mask mandate has been lifted for schools in the San Ramon Valley School District, students have the choice to continue to wear their masks or take them off. 
     On March 14, 2022, the mask mandate was removed for grades K-12. Many people have wondered how many students and teachers will wear their masks and how the remainder of the school year will be affected by the change in the mandate.
     The mandate was removed for a short period of time after the new subvariant of Omicron was discovered (Omicron BA.2). This new subvariant is more contagious, but the symptoms are less severe than previous variants of the original COVID-19. As of March 30, BA.2 is the most dominant cause of COVID-19. Having a more contagious variant in combination with no masks could cause cases to potentially spike upwards.
     Many students have said that they would still wear their mask after the mandate is removed because of fear that they could still get infected. Teachers have also said that they would wear their mask so students don't feel the pressure from their peers to not wear their masks. 
     "I think a lot of people will still wear their masks and I will too," Monte Vista senior Mia Mabanag said.
     Some students find masks to be normal and continue to keep them on, while others can't wait to take off their masks.
     "We've had to wear masks for two years straight. It's the new normal for our generation," Mabanag said. "Within two weeks of having the mandate removed, I think more and more students will start to take off their masks."
     There's a big emphasis on respecting people's choices to wear their masks or not. Students and teachers have been doing what makes them feel safe with the mandate being lifted. There are a number of students and teachers who live with family members that have medical conditions that require them to wear a mask. A lot of different circumstances make someone feel as if they would be safer with a mask on than off, and vice versa. Feeling judged for wearing a mask or not can affect a student's decision.
     "There's going to be a little bit of peer pressure; either way you have to leave people alone because you don't know what's going on at home," Monte Vista AP Psychology teacher James Bowling said.
     COVID-19 is more transmissible without masks, and tracking down people who have tested positive for COVID-19 or have been near people with COVID-19 has gotten more difficult. Students playing sports no longer have to be tested every week. When an athlete tests positive for COVID-19, the school no longer tests that player's teammates to see if they also have been infected. 
     Even though mask mandates across the country have been removed, this hasn't caused a rise in cases. The number of  COVID-19 cases has started to decrease nationwide. COVID-19 deaths in the U.S. are at an all time low. Removing the mask mandate at Monte Vista shows that the school district is trying to live with COVID-19 instead of trying to stop it.
     According to an article published on nbcnews.com, written by Erika Edwards, Kate Snow, and Lauren Dunn, the CDC Director Dr. Rochelle Walensky claimed that COVID-19 will probably be a seasonal virus. The virus is starting to become a part of normal life for people around the world.  
     "This time last year cases were the same, but they were too high to bring students back and now the school district is removing the mask mandate," Bowling said. "The CDC is moving into a new era where they're starting to treat COVID-19 like the flu."
Leave a Comment
About the Contributor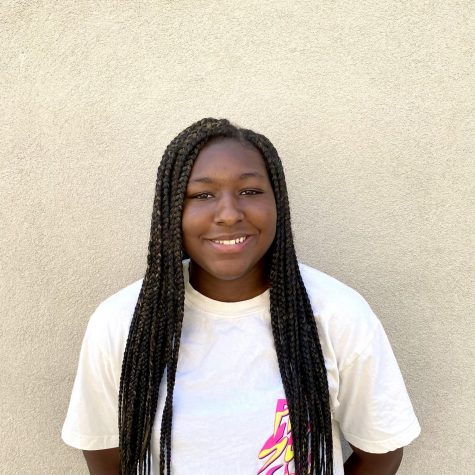 Nia Coleman, Staff Writer
Nia Coleman is a junior at Monte Vista beginning her first year in Journalism as a Staff Writer. This...