SB 118 reverses University of California, Berkeley enrollment freeze
On March 14, California Governor Gavin Newsom signed Senate Bill 118 (SB 118), changing how the California Environmental Quality Act (CEQA) applies to colleges, effectively reversing the enrollment freeze mandated by the California court system. 
     This comes after the California Supreme Court announced on March 3 that it would not take up a case between the University of California, Berkeley (UC Berkeley) and Save Berkeley's Neighborhoods, a local community group. The outcome of the lawsuit meant that UC Berkeley would have to freeze enrollment back to 2020-2021 levels and deny thousands of students from otherwise receiving an offer of admission.
     This legal roller coaster comes at a time when college admissions are only getting harder. In 2013, UC Berkeley received 67,691 applications. In 2021, less than a decade later, UC Berkeley received 112,854 freshman applications, an increase of approximately 66%. Despite this enormous jump in the number of applications, UC Berkeley's freshman admissions only changed from 14,103 in 2013 to 16,412 in 2021, an increase of approximately 15%. This disproportionate response has only heightened admissions competition, as evidenced by the drop in UC Berkeley's admission rate.
     "Yeah, I think each year there are just more and more people applying from around the world so it is getting harder and more difficult [to get into college]," Monte Vista senior Sarah Yazbeck said. "I also think [admissions are more difficult now] because schools are becoming test-optional…." 
     In response to the rapidly increasing number of applications, UC Berkeley planned to raise the number of freshman admissions for fall 2022 by at least 5,100 so that their freshman class would expand by around 3,050 students.
     This planning actually began in 2005 when the Regents of the University of California adopted a long-range development plan (LRDP) for the University of California, Berkeley campus through 2020 and certified an Environment Impact Report (EIR) for the plan, as required by the CEQA.
     However, as of 2018, UC Berkeley had made a series of discrete decisions to enlargen its undergraduate population. No EIR was conducted or certified to address these significant enrollment changes. So, in 2018, Save Berkeley's Neighborhood, a group that claims to be dedicated to improving the quality of life in the city of Berkeley, sued UC Berkeley alleging that an EIR must be done to study the impacts of increased enrollment. 
     While the lawsuit utilizes California's environmental regulation to stop enrollment expansion, Phil Bokovoy, President of Save Berkeley's Neighborhoods, explained that his primary contention with UC Berkeley's enrollment policies was with its supposed prioritization of out-of-state students who pay higher tuitions over California residents. Bokovoy believes that the growth of the UC Berkeley student population would gentrify the Berkeley community by bringing in higher-income out-of-state students who would cause housing and rent prices to rise, displacing lower-income local residents and exacerbating the ongoing California housing crisis. 
     Initially, a trial court sided with the university, finding that the statute of limitation for litigation had already passed and that the change in enrollment was not a departure from the 2005 LRDP. 
     However, a court of appeal reversed the trial court's decision, concluding that a "project" on a school campus is "subject to [CEQA]." In regards to the statute of limitation for litigation, the Court found that Save Berkeley's Neighborhoods was not sufficiently notified before significant enrollment increases. The judge ordered UC Berkeley to reduce its incoming class of 2026 by 3,050 back to 2020-2021 levels. 
     While many agreed with the group, others argued that Save Berkeley's Neighborhood's argument was an unproductive "not in my backyard" (NIMBY) argument. Legislation was quickly proposed to exempt universities from the CEQA.
     On Feb. 14, UC Berkeley's Office of Undergraduate Admissions notified applicants via email that they were filing an appeal with the Supreme Court of California over the court of appeals' ruling. 
     Then, on March 3, California's Supreme Court announced that it would leave the lower court's ruling in place.
     UC Berkeley quickly responded to the decision with plans to offer students who might have been on campus an online learning option. However, now that SB 118 has been passed, the more than 3,050 in-person undergraduate admissions slots will once more be available.
     SB 118 "delete[s] the provision requiring the environmental effects relating to changes in enrollment levels be considered in the EIR prepared for the long-range development plan. The bill would provide that enrollment or changes in enrollment, by themselves, do not constitute a project for purposes of CEQA."
     SB 118 also grants schools 18 months to conduct and certify an environmental review if a court orders one to be conducted. And to address the UC Berkeley case specifically, SB 118 applies retroactively.
     These events have spurred discussions around the role of public universities, college admissions, student housing, gentrification, NIMBYism, and environmental regulation. The recent actions taken by Governor Newsom and the California legislature demonstrate their commitment to providing affordable and accessible public higher education. The state also has plans and proposals to fund affordable student housing, addressing the concerns of those in agreement with Bokovoy and Save Berkeley's Neighborhoods.
Leave a Comment
About the Contributors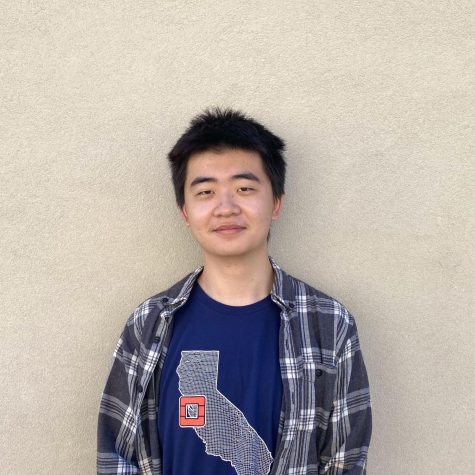 Lawrence Feng, News Editor
Lawrence Feng is a senior and is excited for his second year in Journalism. This year, he is the News...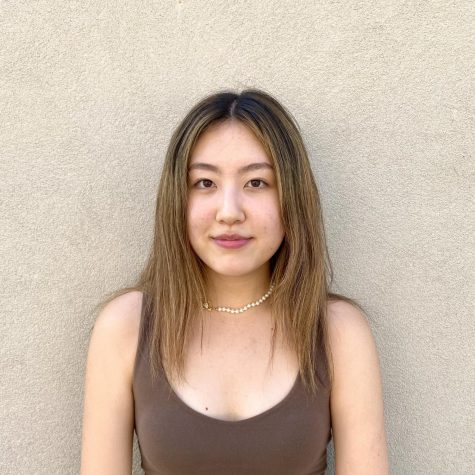 Emily Ma, Business Manager





Emily Ma is a senior at Monte Vista and the business manager for The Stampede. This year is...