Anonymous tipline creates more inclusive environment
     To show that safety is a top priority, the San Ramon Valley Unified School District has opened its newest anonymous tip line. Created to report threats or potentially dangerous circumstances, the tipline is available on every school website to any member of the community.
     The tip line currently active, CatapultEMS, was previously split into two tip lines. Only recently were the two combined into one, working in tandem with the Contra Costa Crisis Center and setting up a hotline open seven days a week. 
     "The Catapult program is fabulous because parents and students use it as well as community members," office manager Jodi McFarland said. "It's not supposed to be about what's happening out in the community, it's about what's happening on campus."
     According to a survey done last year, the majority of reports have come from incidents regarding bullying, but others include issues such as vaping, threats, self-harm, and teacher concerns. When reported, all tips from Monte Vista feed directly to administration and by district officials. Students have the option to remain anonymous, but they can choose to identify themselves and get assistance.
     The tipline can also be used for reporting threats to schools. On September 17th, 2019, Dougherty Valley High School (DVHS)  received several reports of a rumor about a threat related to the school circulated on social media. Investigations followed with an increased presence of police, however no credible threat has been identified.
     In fear of being discovered by their peers, many don't have a desire to report any incidents on campus
     "I know about the tip line, but I don't think it will be effective," senior Julia Dahl said. "High school culture, in general, isn't supportive of anyone who's a 'snitch,' whether they're anonymous or not."
     Other students just aren't aware the tipline exists at all.
     "I've been at Monte Vista for four years and I've never even heard the term 'Anonymous Tipline' used before,"  senior Sabine Salles said. "However, I feel like a tipline is a great way to build school culture and help anyone too scared to come forward themselves. I just think there should be greater awareness of its existence because I didn't know it existed."
     Regardless of the ranging student perspectives, the general takeaway is that the climate at Monte Vista has greatly improved due to the use of the tipline, new district safety policies the superintendent Rick Schmitt, "see something say something" guideline.
     "Here's my take on it: I think that any time we're being responsive to concerns, it's a good thing,"  McFarland said. "We don't know how effective the program is; however, we know that the climate at Monte Vista is becoming more accepting, students are looking out for one another, they're working together, and that's all a result of all of our campus climate programs, in addition to all of our staff programs."
 Altogether steps to improve Monte Vista and its greater community is taking effect, and the school hopes that this can continue.
     "People are becoming more comfortable bringing their concerns to the district," McFarland said. "The fact that we're being so responsive to all of that is a positive thing."
Leave a Comment
About the Writer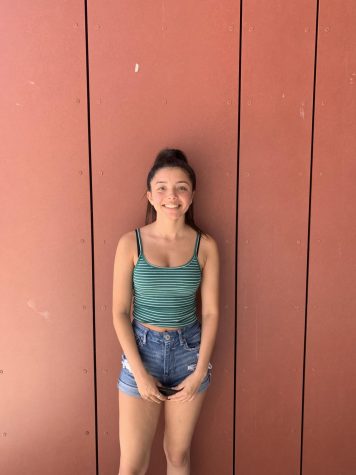 Alexa Andris, Art & Graphic Manager
Alexa Andris is currently a senior at Monte Vista High School. She enjoys hanging out with her friends,...