MV welcomes the god of wine
Bones. Skeletons. Humans. The foundation of our body lies between the walls of high school. The man who was a chiropractor and is now an Honors Anatomy teacher who plans to make education humerus.  
    The famous new teacher Dionysus Perez, the Greek god of wine is a huge hit at Monte Vista. The support from the students with welcoming him has been through the roof. No WINEing in this class.
    During the youth ages, Perez enlisted in the Navy and went to college in Annapolis, Maryland which is the US naval academy.
    He had big dreams ever since he was young, but becoming a teacher was not one of them.
    "I discovered it late in my career, I knew I wanted to be in health care, and I spent my time after the Navy as a chiropractor doctor and worked in the Bay Area, San Francisco," Perez said.
    As a chiropractor, he would make time to assist adults when they needed it most. His passion as a chiropractor increased each time he helped someone with a problem.  
    "I've done private practice in the financial district and treated people for Carpal Tunnel Syndrome, ergonomic conditions, and low back pain, which I did for 20 years," Perez said.
    Now, Perez is fulfilling his commitment to spreading knowledge to those younger than him.
   "My interest changed and discovered I liked to teach students," Perez said. "Teaching is part of any doctors job and the word doctor can be translated into teacher. A lot of people don't know that."
    One of his students, junior Sydney Willoughby, believes  Perez is working hard to create successful students.
    "He truly loves his students and seems very invested in the work he is doing," Willoughby said.
    Thinking outside the box has been easy for him, in which he thinks of ways to do something then improves it to make it impactful to society. An opportunity dropped in his lap and not knowing how it would turn out, he took it. Even though his dreams in becoming  chiropractor had to be put on hold, Perez saw an opportunity that changed his life for the better.
    He realized what a blessing it is to work with kids everyday.
    "I connected the dots and said to myself, I really think I like this and I enjoy imparting education to people, to enlighten them," Perez said. "Especially with kids, it is even more rewarding because you get to help them in their careers and their developments."
    Perez has spent the majority of his time away from home. He was always on the go, traveling to somewhere new.
    "Since I was in the Navy, I've traveled to the Persian Gulf during war time, which I don't think many people can say that in the 80s," Perez said. "I almost crossed the equator, but they made us turn around the ship because we had to do something, take care of business."
    Sometimes the side jobs we have in our lives distracts us from our daily routine and for Perez, doing so sounded like a great idea. To take his mind of off the real world, he gets lost in the hobbies he picked up over the years.
    "I'm interested in fitness, I read up on it in my free time," Perez said. "My passion is anti aging, just staying healthy, and mind-body connection. I also have an interest for global science, particularly global warming, in a nutshell, I'm interested in how science can best be used to improve the well being of humanity."
Leave a Comment
About the Writer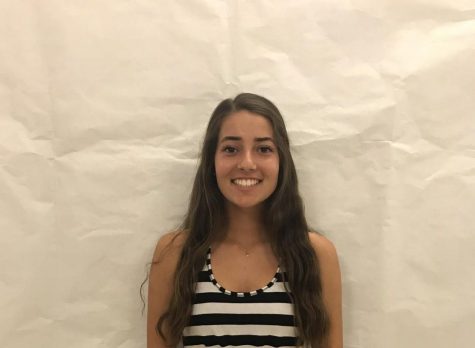 Jacklyn Taylor, Staff Writer
This is Jacklyn Taylor. Jacklyn is a junior at Monte Vista and this will be her first year joining journalism....