The Removal of Race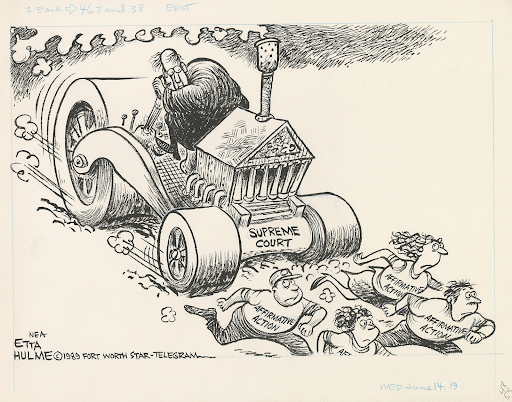 This summer, the US Supreme Court appears poised to make all college admissions race-blind. For years, many colleges have sought to create a more diverse student body by considering race as a part of the college application process. 
     In June, the Supreme Court is scheduled to release its decisions on two cases that were argued before the court on October 31, 2022: Students For Fair Admissions v. Harvard, and Students For Fair Admissions v. University of North Carolina. 
     In each case, the defendants argued that there are inherent advantages that are a part of the college application process.
     "Race for some highly qualified applicants can be the determinative factor," Seth P. Waxman, a lawyer representing Harvard, said. "Just as being an oboe player in a year in which the Harvard-Radcliffe Orchestra needs an oboe player will be the tip."
      Chief Justice Roberts argued against this point, saying that racial discrimination is a significantly more widespread and important issue than oboe-playing. The Students For Fair Admissions, as the plaintiffs for both cases, argued that by providing advantages to historically underrepresented races in admissions, colleges automatically create disadvantages for students of other races. 
     The Supreme Court has heard arguments about the role of affirmative action in college admissions for several decades. In 1978, the Supreme Court ruled that reserving 18 seats in an entering class of 100 for historically disadvantaged minority students was unlawful. That same year, in the landmark Regents of the University of California v. Bakke case, the Supreme Court upheld the use of race as a factor for deciding among multiple qualified candidates for admission. Since then, the court has routinely upheld the practice that is now referred to as affirmative action, including Grutter v. Bollinger in 2003 and most recently Fisher v. University of Texas in 2016. These cases have repeatedly resulted in the court giving universities significant leeway in designing their own admissions programs and criteria. However, it currently looks as if the court is likely to reverse their prior decisions and consider race-conscious admission to be unconstitutional.
     The Supreme Court's conservative majority is advancing the idea that educational diversity can be achieved without taking into account a student's race. Justice Clarence Thomas questioned the true meaning of the word "diversity," claiming that everyone else seemed to accept the word as "everything."  In contrast, the three liberal members of the court argued against this concept. Justice Ketanji Brown Jackson claimed that if the admissions process was truly blind, then factors such as whether students are legacies, disabled, veterans, or parents would also not matter. In her opinion, removing race as a deciding factor while keeping these other advantages and disadvantages doesn't make sense. 
     If the court does rule that race-conscious admissions are unconstitutional, what does this mean for high school students? College analysts predict that if affirmative action is struck down that colleges will become even more predominantly Caucasian and Asian-American. However, with other concurrent changes in the admissions process, such as test-optional applications, it's unclear what the long-term effects of this decision will be. Without affirmative action, schools will likely try to find other ways to boost diversity. Creating a diverse student body by using other factors, like the socioeconomic status or ZIP code of students, may be taken into play. 
     Whatever the Supreme Court decides, the college application process will come out looking different. True diversity in the college admission process may never be achieved, but the court's decision could move the admissions process either one step forward or one step backward on a path towards college diversity.
Leave a Comment
About the Contributor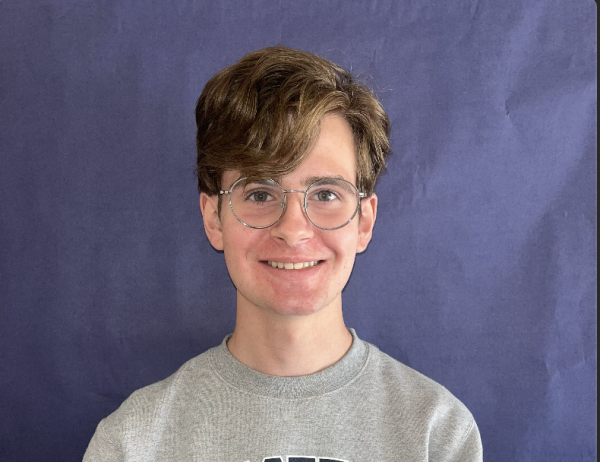 Connor Huard, Arts and Entertainment Editor
Connor Huard is a junior at Monte Vista and is in his third year on The Stampede. This is his first year...