The Disappearance of the Student Center Singer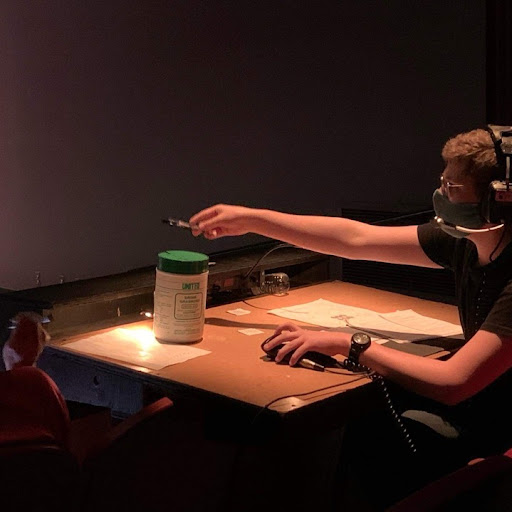 While many claim to love musical theater after watching Hamilton once, the true musical theater connoisseur lives in his own world of the arts.
     Monte Vista senior Robert Plattner's whole life quite literally consists of performing arts. At school, he takes Drama, Concert Choir, and Chamber Choir, while also participating in afterschool drama productions. If you get him started on theater discussions, he becomes a human jukebox. With film and theater history rattling off his tongue, you might actually believe he is the human musical theater encyclopedia. Plattner started very early in acquiring such knowledge in theater. Plattner's passion for film and theater can be traced back to his early childhood.
     Plattner grew up in New Jersey and lived there for seven years before moving to California. Being so close to New York, the home of Broadway, musical theater was always on his radar. 
     "We would always listen [to theater music] on the radio whenever it was on," Plattner said. "Occasionally we would drive up to New York to watch shows."
     But ironically, Plattner's involvement on the stage didn't begin until he moved away from the East Coast. After settling in the Bay Area, Plattner was eager to find a local theater to watch shows and participate in acting camps. Here in the East Bay, the Lesher Center in Walnut Creek is a popular site for theater performances and youth theater programs, and is Plattner's favorite place to go. In particular, the Lesher Center hosts the Young Repertory Theater Training Program, or Young REP– an intensive camp for passionate teenage theater students.
     Though Plattner claims musical theater is not a long-standing family tradition, he credits his parents for piquing his initial interests in musical theater. His mother enjoys musicals like Rent and Wicked, while his dad is a "classical music nut."
     "You have these feuding stylistic differences," Plattner said. "You hear the more orchestral side of musical theater with my dad and the more rock, modern, and pop [musicals] with my mom."
     But Robert Plattner himself has developed his own taste in musical theater, one that he considers to be an even more extreme version of his father's love for orchestral music. 
     He listens to musical theater soundtracks through his large wireless headphones. You will never see Plattner without his pair of headphones around his neck. In addition to playing his favorite music, the headphones also help drown out noise.
     "The headphones were originally bought because of the pure chaos in our household," Plattner said. "It's like a never-ending stream of yelling and loud jokes."
     Plattner has compiled a playlist which he dubs 'the car playlist.' It was originally made for his commutes, but now the playlist has expanded to music for any time.
   "It consists of anything that I could ever want to listen to at any given time, which is unfortunately over 800 songs," Plattner said.
    Though his distinct headphones are hard to miss, his public performances are even harder to miss. Plattner is perhaps best known by the Monte Vista student body as the 'Student Center singing guy' for his routine performances near the entrance of the Workday Student Center during Student Support and brunch last school year. 
     "It started as a way to unwind, because music is very therapeutic," Plattner said. "Then it became 'Oh, people are filming me, and this is really funny.' I once counted how many people filmed me each day and the most ever was ten."
     But Plattner doesn't care at all about what people think about him when he sings. Absorbed in his music through his headphones, he is on Planet Robert.
     "I would be in my own world entirely, not thinking of anyone else," Plattner said, describing his public performances. "I'm more self-conscious about my singing voice when I can hear it, but if I can't hear myself, I don't care."
     This year, with only two access periods due to the bell schedule change, Plattner has retired his title as the Student Center performer. 
     "I was mostly there last year because I would just hang out before going to AP Lang," Plattner said. "But later I realized people upstairs could hear me, and I didn't want to distract classes [in the 200 building]."
     While Plattner loves singing and acting, his dream career is not on the stage– rather it is controlling the stage. 
     "As director, it's completely your vision of how the piece goes," Plattner said. "I enjoy acting, but having a director that goes against what you think is not my favorite [experience]."
Plattner hopes to take his directing career to Hollywood.
     "If you can do something with your art, then you've made a difference," Plattner said.
     Though Plattner isn't yet directing in Hollywood, he is directing the upcoming Monte Vista drama production, The Girl in the Mirror. He hopes to inspire others and make a difference through his directing.
     "I want people to fully understand the art that is film or theater," Plattner said. "There is so much power in what the arts can do."
Leave a Comment
About the Contributor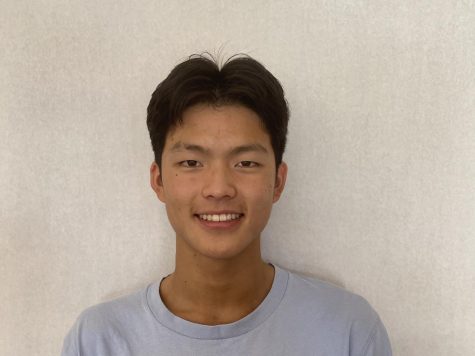 Edi Zhang, Editor-in-Chief
Edi Zhang is a senior and will spend his fourth year on The Stampede as the Editor-in-Chief. He is honored...