MV course fair moves to Zoom
Every spring, Monte Vista students tour the many booths for classes ranging from Art 1 to AP Physics. The yearly course fair is vital in helping students plan their schedules and choose their courses for the next year, but with remote learning, the MV course fair came in the form of Zoom links and Google Spreadsheets. 
The course fair for the 2021-2022 school year was held online, and the Zoom links along with other information provided was able to let students learn more about classes. Through the spreadsheet, students could read about each class, look at the requirements, find the teacher's email, and access a Zoom link to each class's meeting. The spreadsheet was available to all students, and was given out early so students could pinpoint the booths they planned to visit in advance. Students were encouraged to email teachers directly to ask questions if they missed their opportunity during the fair.
This year, there were unexpected benefits and drawbacks with the course fair being online. In past years, the in-person course fair allowed students to connect with teachers and students currently in the class, as well as see examples of work and projects from the actual class. 
"The positives [of in-person] is that you get to be hands on. A lot of teachers will bring the textbooks, projects that they've done in the class," said Gina Henehan, a Monte Vista social studies teacher. "For me, I always bring current students in the class to answer questions like 'How much homework is there? What's the teacher like?'"
Though in past years the course fair can be hectic, certain aspects of the in-person event unfortunately can't be replicated online. The in-person course fair is a large event, and all the students in the school know when it is going on. One of the challenges that the online course fair faced was that many students weren't as aware of it and didn't know why they should get involved. 
"I think the challenge was just reaching as many students as we have in previous years," said Anastasia Chrzanowski, a Social Studies teacher at Monte Vista.
However, while the in-person fair allows students to better experience classes, the course fair was a busy and chaotic event, with students rushing to try and see all their prospective classes and teachers trying to get as much information out as possible. 
 "The regular course fair tends to be a mob scene where there are a whole bunch of kids at lunch trying to talk to several different clubs and the teachers and students that represent the club, and I don't think they get to see all the AP classes or honors classes or electives that they would have liked to have seen," Henehan said. 
While having the fair online had its downsides, it did help encourage students to think more about which classes they were interested in. The fair was able to help them get to know the classes and help them finalize their decisions. 
"It was harder to coordinate and reach as many people, but I think that an advantage is that students had to reflect a bit more about what classes they wanted to take before going into the different information sessions." said Chrzanowski. 
Having the fair online also made it very accessible for both students and parents to explore different courses in a timely manner, as the course fair used only one platform to navigate through the different Zooms and Google Meets.
  "By doing it online, you can come in and out whenever you want, and you can also see the flyers. You can see anything, for example, you can watch the videos I put up ahead of time or later. You have the names of the teachers right there so you can click on that link and email them directly," Henehan said. 
Regardless of whether the course fair is online or virtual, it is an important part of choosing classes. Without the course fair, students won't know which courses they have open to them and which ones they might enjoy taking. 
"There are a lot of names of classes, and you [might] not [be] really sure what they are," Henehan said. "So you can Google it, you can look at their information, and… it helps you narrow down your list. Otherwise you're looking at a list of courses on a paper, and you won't know 'Am I old enough? Is this only for seniors? Is this for sophomores?'"
No matter whether online or in-person, the Monte Vista course fair is crucial for students to choose the best courses for them.
Leave a Comment
About the Contributors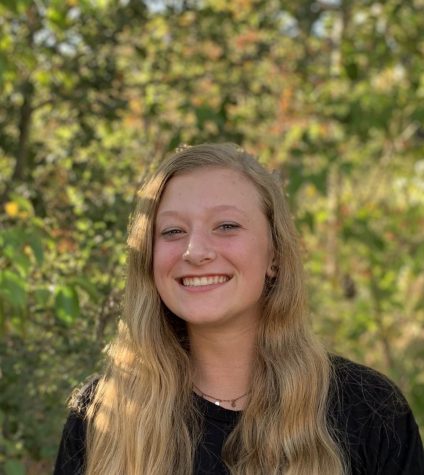 Elisabeth Delpouys, Feature Editor
Elisabeth Delpouys is a junior at Monte Vista high school, as in her second year of Journalism. Elisabeth...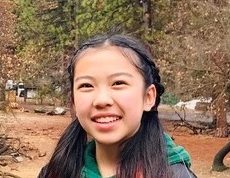 Madison Siu, Staff Writer
Madison Siu is beginning her first year at Monte Vista as a Staff Writer for the Stampede. She seeks...