Welcoming the New Additions to the MV Teaching Staff
With the end of summer's heat comes the dawn of the new school year. And with this start comes the beginning of many other things: new classes, new clubs, new friends, and new teachers. Speaking of new teachers, please remember to give the recent additions to the Monte Vista high school teaching staff a warm welcome.
Gabriel Lee, a person with an easygoing smile and a pleasant demeanor, is a new member of MV's math department. He graduated from Dougherty Valley High School, and taught at Washington High School prior to transferring to Monte Vista. Due to his experience surrounding this area, he understands the academic drive that propels most students at Monte Vista.
"I do hold my students to high expectations, that they are paying attention in class, and if they don't understand something that they initiate to ask instead of just me initiating to see if they understand," Lee said.
Lee came to Monte Vista with the intention of honing his teaching craft. He was elated at discovering the prospect of teaching in a warm environment that encourages his journey in becoming a better teacher.
"In the math department, often times you want to be creative but you also want people to support you in your career, and so when I [was] interviewed for [a position at] Monte Vista I definitely felt the sense of comradery from everyone who was interviewing me," Lee said. "I very much felt like it was an environment that I would like to be a part of."
Another new addition to the MV staff is Maureen Duddy, a cheerful and positive person who has also joined the math department at MV. Duddy teaches geometry, and admits that the unfamiliarity of not knowing her students is strange to her.
"Obviously, teaching math virtually has its challenges; it puts a lot more pressure on the students to want to learn the material," Duddy said. "I don't hate it though. It is pretty weird not actually knowing my students, especially being new to the school. I could walk by any one of my students at a grocery store and have no clue who they are!"
Samuel Eaton, someone with wise eyes and a passion for teaching, is a teacher who recently joined the social studies department. He has taught at previous schools, which he claims contributed to his larger capacity for empathy. The wide variety of people and their experiences gave him a sharper understanding of each student's individual mentality.
"In years past, I've taught in Santa Cruz, Martinez, and Richmond," Eation said. "As you might imagine, each of these environments were very different and were great places to develop my teaching. I've had to deal with various challenges and work with students from lots of different backgrounds. I think teachers always have to keep their students' experiences in mind, and I feel like teaching in diverse environments has made me a more empathetic yet practical teacher."
Together with Eaton, Lee, and Duddy, Robin Hart, who teaches resource, and Ryane Siegel, the new dance instructor, have also joined Monte Vista's s teaching ranks.
With the development of COVID-19 and lockdown orders, distance learning is a necessity, though it still comes with challenges, especially for those who are entering a new job.
"Shelter-in-place has been difficult, I'm not going to lie," Eaton said. "There are so many activities that just don't work online and tons of paper material to convert. It can be time-consuming when you have to create a whole powerpoint for things you'd normally just write on the board. More importantly, I miss just engaging with people rather than talking to a little box on a screen. It's difficult to read a room, have casual conversation, or pull students aside for one-on-one discussion. Of course, this is all necessary right now and I appreciate how much everyone has adjusted to distance learning."
Starting Jan. 5, students are predicted to go back to during the hybrid online/in-person teaching. Many teachers are eager to meet with their students in person.
"I definitely hope for some regular interactions between me and students," Lee said.  "I enjoy working with students, and I enjoy just learning about them and talking with them like normal human beings."
Though, there is some hesitation in going back to school due to fear of contracting  COVID-19.
"My main concern is that we're all safe," Eation said. "I'm eager to go back to normal, just as everyone else is, and I'm sure we all prefer to be together on campus. But I'm glad to be in a school and district that listens to medical experts and focuses on student and staff safety."
These last several months have been strange, but if there's anything all these teachers can agree on, it's the word Eaton used to sum it all up.
"WHEW."
Leave a Comment
About the Writer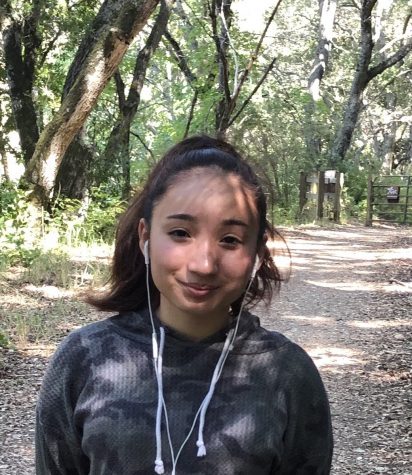 Lana Polley, Staff Writer
Lana Polley is a sophomore at Monte Vista and will be a Staff Writer in her first year on The Stampede....