Social media gives racism a platform
As the Black Lives Matter movement gains a significant amount of recognition during quarantine, many Monte Vista students have started to address their views on recent race-related incidents via social media.
The most common outlets for these expressions are through Instagram and Twitter. During the summer of 2020, an Instagram account was created by anonymous users called "White People at MV" with a Blue Lives Matter symbol in its biography. The few people that saw the account were angered and outraged by this account, which was deleted within hours. 
President of the Black Student Union, Adanna Ogu saw the account herself and reported it to be taken down, as did many others. "I was really thinking… have we really gotten to this point," senior Ogu said. "We have the power to create the definition of our school… do we really want to define ourselves like 'this'."
Another student at Monte Vista has this account and shared his viewpoints on the whole idea of the account being made. "I don't agree with the White [People] at Monte Vista [account] either," sophomore Andrew Kastigar said. "But everyone is all for Black [People] at Monte Vista and when you make a white [people] at Monte Vista, everyone hates it. I don't agree with either. I'm saying [that] there's no need to bring race into this."
The BLM movements and protests have caused more students to acknowledge several racist events that have been occuring online. It leads arguments amongst people who feel differently about the BLM organization. 
"Black lives do matter," Kasitgar said. "I just don't personally agree with the organization because they push this narrative that police are just going out there and killing black people at an alarming rate, and that's just simply not true."
Ogu mentions that the BLM movement has been shown on social media as "trend-like" and like all trends, the significance of it eventually fades away. "I feel like people aren't empathizing at all and so that's why people are saying 'it's over' or 'it doesn't matter anymore', well it's because [they're] not affected by it… at least have a little sympathy…  because people are still being attacked," Ogu said. "Just because you don't hear about it… doesn't mean it's over and that's why we're still fighting."
There is a lot of work being done by smaller student groups like the BSU in order to bring more attention to this movement. Monte Vista's ASB team is working with the BSU on a student Bill of Rights to get more students to acknowledge these incidents and what consequences would need to be faced if racial discrimnation takes place.
"We should have a fair justice system… and yet here we are in 2020 evaluating this," Miller said. "I never thought that I would have to grow up during a time where human rights are still trying to be fought."
Some of our students on campus agree the constant battle for equal rights shouldn't be happening especially in the 21st century. People that voice their views differently, tend to get some backlash from others.
"I don't like the stereotype that people with my point of views are racist so I don't push it on other people a lot, but when people come to me… I will post something I truly feel," Kastigar said. "I've been called racist, but I don't think that [I am]."
The Black Lives Matter organization has become a very crucial aspect of our society. The way people choose to express themselves through social media often creates different fallouts among students. This creates a stronger need for some to keep fighting for equality. 
Leave a Comment
About the Contributor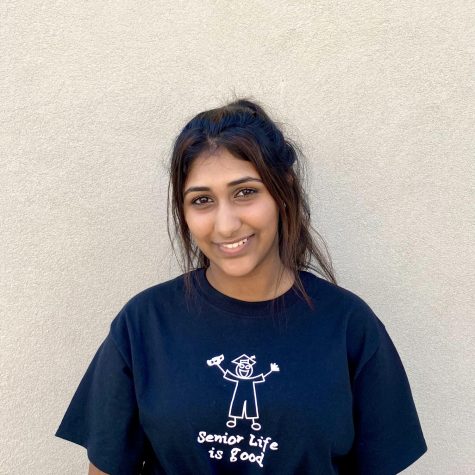 Anjana Dasam, Managing Editor


Anjana Dasam is a senior at Monte Vista and is excited to take on her fourth and final year on the...