Bye, Bye BioTech
Hang on for a minute...we're trying to find some more stories you might like.
    One of Monte Vista's most advanced classes has bid our school adieu.
    BioTechnology was abruptly ended this school year due to an unexpected retirement by Linda Bandrowski who was the Monte Vista BioTechnology teacher for more than 13 years.
    BioTechnology is classified as a CTE (Career and Technical Education) course. Meaning students who take this class are eligible to get college credit. CTE courses require a highly qualified teacher as well.
    In order to teach this college-preparatory class, a teacher must have a ROP (Regional Occupational Program).
    "[ROP means a teacher] must have had career industry experience, [prior] to starting the program," high school counselor Janelle Mincy said. According to the State of California Commission on Teacher Credentialing, the minimum amount of work experience is three years directly related to each industry sector where one year equals a minimum of 1,000 clock hours.
    While it is unsure what Bandrowski's prior qualification was, she could have spent time as a BioMedical equipment technician, a BioMedical Research and Development Specialist. According to Mincy, there is no one who is qualified enough to teach this demanding course, which means BioTech's future at Monte Vista is uncertain. Bandrowski's retirement came suddenly which did not allow Monte Vista to find a replacement.
    "[Bandrowski] had been talking about retirement for years and then suddenly she says, 'I am going to do it,'" CTE teacher Roger Johnson said. This meant that the many students who had already signed up for this course were affected when Bandrowski did retire. These students had to find another course to fill-up their empty period.
    Shannon David had been in Bandrowski's BioTechnology since her junior year and was planning on taking the course's advanced program this year as a senior. As a student in Advanced BioTechnology, she and a lab partner were going to be working on an all-year project on creating something to help better the world.
    Since BioTechnology is a research-based class, students get funding to work on their projects. A previous project done by BioTech students was the creation of a "bath-bomb" like capsule filled with billions of bacteria that when dropped into the ocean, would aimed to clean up oil spills. David had previously worked on making prosthetics using a 3D printer and was hoping to continue researching inexpensive ways for people to have a second chance with new limbs.
    David wants to continue BioTechnology at a higher education and really appreciated the opportunity that this course had offered her. However, when David received an email right before the start of her senior year, her entire plan changed.
    "I had to scramble to find a class," David said. "And now I am in a class I don't really want to be in"
    BioTechnology is a class full of potential where Monte Vista students can greatly benefit from the revival of this course in the near future. There are many fields in which BioTechnology is used in, offering an unlimited number of career options such as a nurse, radiological technician, physical therapist, and dental hygiene.  Many prominent companies such as Johnson & Johnson, 23andme, and Illumina have invested research in this vast field.

About the Writer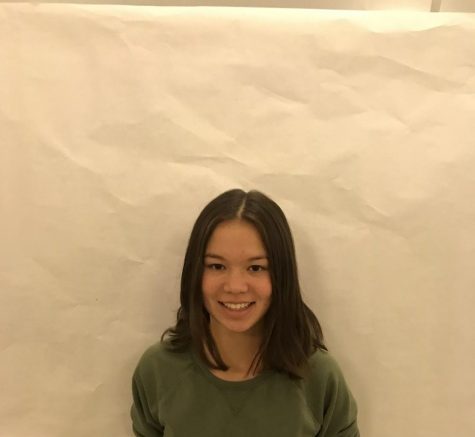 Cameron Ziegenfus, Staff Writer
Cameron Ziegenfus is a current Junior at Monte Vista High School. In her free time, she loves to run, dance, cook, eat, and play with her German Shepard,...