This Day in History: March 11th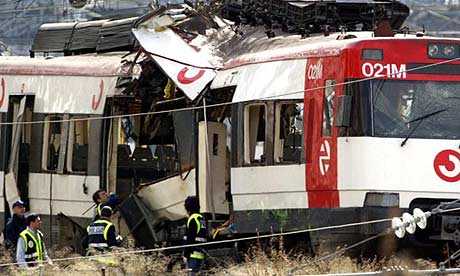 Thursday, March 11, 2004
Madrid Train Bombing
The Gyst
Three days prior to the Spain's general elections, the country is rocked by what is described as one of the most coordinated terrorist attacks in history. A total of 191 are killed and 1,800 are injured during the attack. It is believed the attack was carried out by Al-Qaeda, but the group has never claimed responsibility.
The Attack
On the morning of 11 March 2005, ten backpack bombs were detonated simultaneously on four trains of the Madrid subway system. The four trains had originated from the Alcalá de Henares station between 7:00 and 7:10 A.M. The explosions took place in a two minute span between 7:37 and 7:39 A.M. Local residents quickly became the first responders and are credited for saving lives as emergency crews did not arrive until approximately 8:00 A.M.
The Aftermath
No terrorist group has ever claimed responsibility for the event. However, the general consensus is that the attack was carried out by Al-Qaeda. This is because the attack occurred 911 after the 9/11 Attacks. Furthermore, several of the men were from a Moroccan terrorist cell with strong ties to Al-Qaeda.
Leave a Comment