Winning the game of life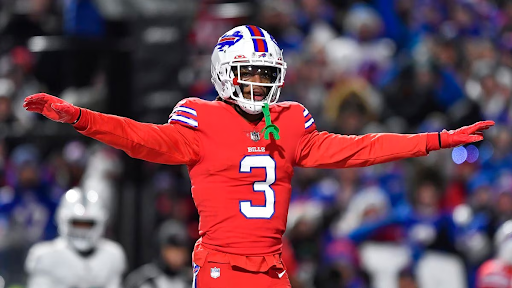 On January 2nd, 2023, the National Football League (NFL) suffered an unprecedented tragedy. When Buffalo Bills safety Damar Hamlin laid motionless on the ground, the game that millions love became an afterthought. 
     During week 17 of the NFL regular season, Damar Hamlin, the sixth round pick by the Bills from the University of Pittsburgh, collapsed on the field after suffering cardiac arrest after tackling Cincinnati Bengals wide receiver Tee Higgins on Monday Night Football. Hamlin's heart stopped on the field after the hit and millions prayed for his survival. The medical staff from both teams acted quickly by administering Cardiopulmonary Resuscitation (CPR) and used an Automated External Defibrillation (AED) to re-stunt his heart. These efforts helped restore Hamlin's heartbeat on the field, and he was transported to the University of Cincinnati Medical Center for further treatment.
     Over the next nine days, Hamlin spent all of his time in Cincinnati's Medical Center, before he was transported to the Buffalo General Medical Center in Buffalo, New York. Now, Hamlin is back home with his family in Buffalo.
     "Putting love into the world comes back 3xs [three times] as much… thankful for everyone who has reached out and prayed. This will make me stronger on the road to recovery, keep praying for me!" Hamlin wrote on his Twitter account.
     During that nine-day stretch in the hospital, Hamlin was heavily supported by the NFL community. NFL players like AJ Brown, Russell Wilson, and Patrick Mahomes went on Twitter to send their prayers to Hamlin and his family. Even during week 18 of the NFL regular season, players were seen wearing black T-shirts displaying "Love for Damar 3 (Hamlin's number)" before the game(s).
     Players and fans didn't just show their support on the field and on social media, but also by donating to "The Chasing M's Foundation Community Toy Drive" on GoFundMe. Hamlin started this GoFundMe to support a toy drive for his community. Hamlin's charity had a goal of raising $5,000, but donations have now reached over nine million dollars.
     "Each day, Damar shows renewed strength and our family is incredibly grateful for the global outpouring of concern we have been given," said Damar's father, Mario Hamlin. "We remain humbled by the prayers and good wishes of so many, which have helped to sustain us as he continues to heal."
     While Hamlin's health is stable, there is still one looming question hanging over the NFL. How will Hamlin's injury impact the future of football? Hamlin's incident has changed the way everyone views the game. 
     "Tonight we got to see a side of football that is extremely ugly," Super Bowl champion and ESPN analyst Ryan Clark said. "A side of football that no one ever wants to see, and never wants to admit exists."
     Injuries are a part of every sport, but football always seems to be hit the hardest. Dr. Joan Rubinger, a sports medicine doctor who has worked with NFL players for the past 12 years, stated that football players "deliberately collide together". Those collisions have led to concussions, broken bones, and even life threatening injuries. NFL superstars such as Luke Kuechly and Andrew Luck even retired early for health reasons caused by football. The NFL has continuously worked to improve player safety, but they still remain searching for better solutions, as injuries continue to pile on. 
     "It's a brutal sport, and these men are absolute gladiators for going out there and doing what they do on a daily basis," Rubinger said. "The fans do not have a clue as to what these men put their body through. They just don't see that this is a 24/7 thing for these guys."
     Football will not be going away anytime soon. Injuries will forever haunt the game millions love, as Damar Hamlin fell victim this year. But these injuries will never take the love and passion players have for the game. After being unconscious for two days following the cardiac arrest, Hamlin's first question was not about his health, but if the Bills had won the game. The doctors answered a different question instead.     
     "Damar, you won. You won the game of life."
Leave a Comment
About the Contributor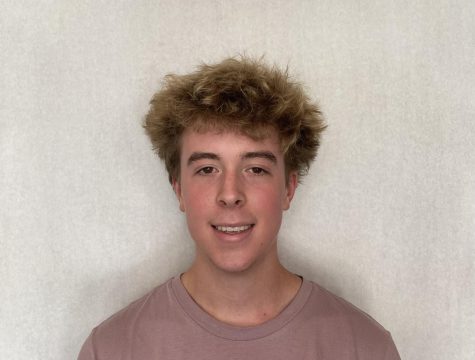 Devin Blish, Online Editor
Devin Blish is beginning his fourth and last year in the Journalism program and is a senior at Monte...