The swimming sensation
This Monte Vista student athlete proved her doctors wrong.
     At six years old, Gretta Callison experienced pain in both her heels. This led to a diagnosis of Sever's disease: a disease that causes young children to experience heel pain. Seven years later, Callison tore both of her hips. Doctors were telling Callison that her injuries may cause her swim career to end. But these injuries did not stop her and now Callison, a senior at Monte Vista, committed to the University of California, Santa Barbara (UCSB) on October 12th specializing in sprint freestyle events.
     Callison wasn't always destined for the pool. Before she joined a swim team, the only sport she played was soccer. Callison's parents, like many others, wanted their kids to learn basic skills in the pool. When she was six, Callison and her older brother started swim lessons and went on to join their local swim team, the Livorna Dolphins. Callison quickly noticed a big difference between swimming and other sports.
     "Being a non-impact sport, I didn't feel the same discomfort like I did when I played soccer," Callison said. "I started to gravitate towards the pool."
     After prioritizing swim as her main sport, Callison immediately stood out. Her coaches saw the potential Callison had, and in her six years of being a Dolphin, Callison broke various pool and team records. Callison didn't stop there, she went on to the Contra Costa County Championships, and broke the long standing record for the 50 yard freestyle in the 9/10 girls age group.                                            
     Callison recognized her own talent and wanted a bigger challenge. She decided to leave the Dolphins and join a year-round swim team, the Diablo Aquatics. 
     "I knew the switch to Diablo was going to be a big change in my swim career," Callison said. "Without that switch, I don't know where I'd be."
      Callison is a part of Diablo's senior twos sprint group. Swimmers in this group are hand-picked by Diablo Aquatics coaches due to their superb times, 100% attendance, and everyday effort. Practices run daily, generally for two hours, and are split between intense lifting sessions and swim sets. 
     "The practices are excruciating, but it helps me prepare when it matters most," Callison said. 
     Callison devotes almost all of her time to swimming for Diablo Aquatics, even during the Monte Vista swim season. When the high school swim season starts, Callison continues to practice with Diablo, but competes with Monte Vista at high school meets.
     Without Diablo, recruitment wouldn't be a possibility for Callison. Jason Kamp, Callison's Diablo Aquatics coach, gave Callison the tough love she never knew she needed. Kamp was honest and demanding, allowing Callison to thrive off of his coaching.
     Callison's coach was only one piece of the puzzle, as Callison began to bond with her teammate Teagan Fisher, a former Monte Vista student and current UCSB student. They grew inseparable and Callison looked up to Fisher. Callison rarely ever swam a race without Fisher behind her block cheering her on or swimming in the lane beside her. Fisher adds to Callison's excitement when she arrives at UCSB's campus in the fall.
     "Between Teagan and Jason, I got the best of both worlds," Callison said. "They were every kind of motivation I needed." 
      Most of all, Callison wouldn't be where she is today without her parents' support. From driving Callison to and from practice, working at swim meets, and continuously supporting her, their dedication showed no bounds. 
     The combination of Callison's parents, coaches, and teammates formed a supporting cast that helped make her recruiting process smooth as it could be.
      Callison blew past qualifying times each season and she was headed for college level times. However, one thing loomed heavily over her possible recruitment. 
     "I had to tell the [college] coaches about my injury history with my hips," Callison said. "I told them it was years ago and my times showed my improvement which helped aid my recruitment."
     Callison is a powerhouse in the pool and UCSB coaches weren't the first to see it. Multiple Division One (D1) schools reached out to recruit her. Still, the moment UCSB offered Callison, she knew that it would be her number one. Her visit this September only solidified her decision. 
     "I loved everything about Santa Barbara," Callison said. "The weather, the people, the coaches."
     After her visit, she was presented with an offer, and Callison didn't hesitate to accept. She committed just days after the spot was offered. Now, Callison is looking forward to competing on an even larger platform when she starts competing at the D1 level. 
     "I am really looking forward to see where UCSB takes my swim career," Callison said. "I can not wait to get to work."
Leave a Comment
About the Contributors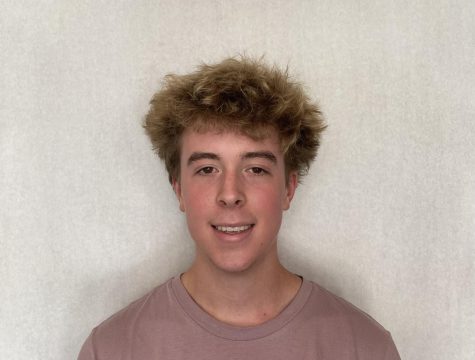 Devin Blish, Online Editor
Devin Blish is beginning his fourth and last year in the Journalism program and is a senior at Monte...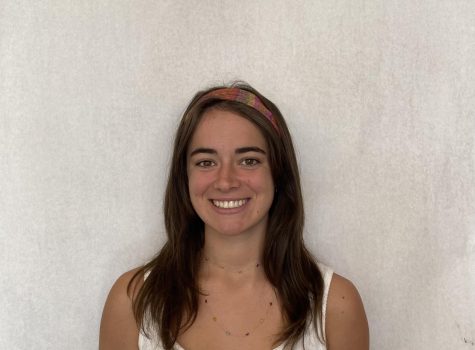 Iliana Sherry, Staff Writer
Iliana Sherry is beginning her first year in the Journalism program and is a senior at Monte Vista. Iliana...