Cooking up a cooking class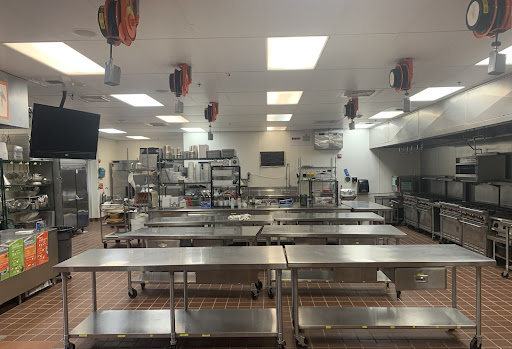 Monte Vista is changing constantly, with new opportunities being added into the school every year. So what will the next change at Monte Vista be? The return of a culinary program on campus is a possibility.
     Roughly eight years ago Monte Vista High School (MVHS) had a culinary classroom decked out with the finest cooking equipment and tools. Students would cook dishes and later take these cooking skills out of the classroom and into real life. However, the culinary program was shut down after the school had trouble finding someone to fill the culinary teacher position. With a decrease in class size, the class became less popular, and there was no one interested in taking on the position of teaching a culinary class part-time. 
     When functioning, the class taught many skills. Students would learn how to carve pumpkins, which taught attention to detail and patience; they would chop vegetables and learn estimation skills which taught students the importance of not rushing things, and determining the correct amount of ingredients. The class would even cook a Thanksgiving luncheon for roughly one hundred and fifty members of the school faculty.
    Located on the bottom floor of the 500s building is the once active culinary classroom, now looking desolate. 
     While Monte Vista has been trying to find a replacement to teach the culinary class, other schools still have an active culinary program because, for the most part, they have veteran teachers who are teachers that have been teaching for a long time. 
     Although Monte Vista's culinary class is inactive, culinary programs are currently at schools such as California, Dougherty Valley, and San Ramon Valley High School. 
     California High School culinary student Emma Zweidinger explained how she liked "all the different types of food we make from different cultures and different types of meals, whether it be breakfast foods to more dinner dishes–or pastries sometimes." 
     The students at CHS have the opportunity to learn all types of different culinary dishes, but that isn't the only thing taught in the class. 
     "I learned a lot in my culinary class such as safety in the kitchen and different cooking techniques," said Zweidinger. 
          Many students at Monte Vista feel that they could benefit from a culinary program where they could learn to cook all types of different dishes. Students feel as if a culinary class could be the perfect way to help them gain a more expansive knowledge of different cultures and cuisines. 
     "[A culinary program] would benefit me because knowing how to cook is a basic life skill, and a culinary class would set people on the right track to learning these basic life skills," said Noël Dooher, a junior at Monte Vista.
    But, the problem isn't with trying to find enough students to fill a culinary class; the problem is finding someone to teach it. To become a teacher for a culinary class, a candidate must follow the Career and Technical Educational (CTE) standards while integrating them with academic standards. Candidates must also have at least three years of work experience in the hospitality, tourism, and recreation industry, focusing on the foodservice and hospitality aspects of the industry. 
     Along with the candidate having to meet the CTE requirements, there are many other barriers  that come along to bringing a culinary class back to Monte Vista. 
     "The first barrier we have to look at is every year we [MVHS] get a staffing allocation based on student numbers," said Monte Vista principal Dr. Kevin Ahern. 
     While student numbers and staffing allocation are one of the barriers stopping a culinary class from being, there are other issues as well. 
     Dr. Ahern went on to say, "even though we are driven by student interest when giving a course selection, people are also owed jobs as the way the union structure works(…) we first need to look at the skills we have on campus(…) it [a culinary class] can not be at the expense of our other programs."
     Along with finding a way to work with the union there is also the issue of the cost of a culinary program. 
     "A culinary class is based on consumables. We are constantly using materials that can not be reused," Dr. Ahern said.  
     The COVID-19 pandemic was also a huge roadblock in bringing the culinary program back to Monte Vista. But, the chances of bringing a culinary class to Monte Vista are not completely out the window just yet. Administrators will be polling students this upcoming year to gauge the number of students interested in a culinary class. The administrators even have a few candidates in mind to possibly take on the position. 
Leave a Comment
About the Contributor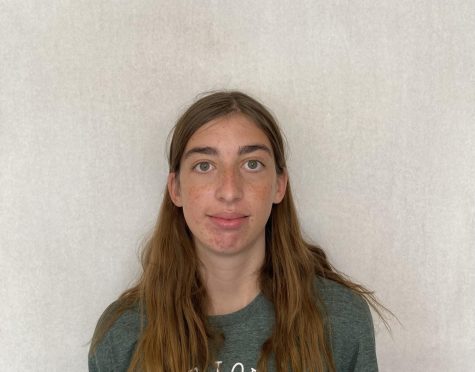 Madeline Wiener, Staff Writer
Madeline Wiener is currently a senior at Monte Vista, entering her first year of Journalism as a Staff...