End of an Era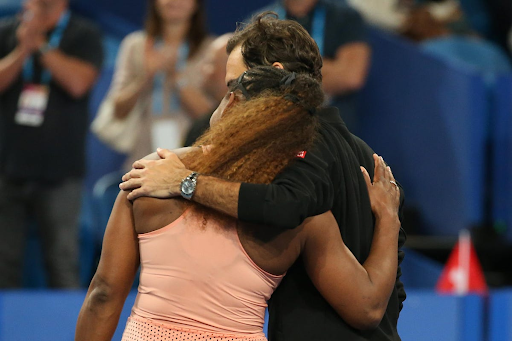 We waved our final goodbyes as an era ended this September when two of the greatest athletes in history retired within the same week. 
    World-renowned professional tennis player, Serena Williams publicly retired after playing her final match on September 2, at the 2022 US Open, one of the four major professional tournaments. Alternately, legend Roger Federer announced retirement through an Instagram post and played his last match on September 23, at the Laver Cup.
   From 1998 to 2022 their professional careers overlapped following a similarly successful path that brought immense attention and revolutionized modern-day tennis. Williams crushed a multitude of stereotypes including the socially inclined, rich, and country-club aspects tennis had previously represented. She quickly became the female icon for strength and power after hitting a huge 128mph serve at the Australian Open in 2013. William's brought confidence and representation to the table and built the foundation for a new generation of tennis. 
      Not only did William's legacy impact women in tennis, but also, it inspired females across the world young and old. 
     "Growing up my uncle and I mainly watched Serena play and that's one of the main reasons I got into the sport. She was a role model and representation for people of color and I think that really inspired me," Monte Vista's top varsity player Jayna Chauhan said."I was able to identify with this athlete who was completely dominating the game at the time and bringing her firepower to the court"          
     Meanwhile, similarly to Williams, Roger Federer brought his elegance and grace to men's tennis dominating and altering the game completely. 
     His effortlessly clean technique opened the doors for a new tennis style to be taught all across the world. 
     Federer will go down in history as one of the best tennis players of the 90s, 2000s and possibly of all-time. He has set countless records which vindicate that: the most Grand Slams won at Wimbledon and the title of longest (273 consecutive weeks) and oldest (36) reigning number one in the history of tennis are two of his greatest accomplishments. 
   As Federer was breaking records, Williams was dominating the court from 1999 to 2017. During this time she attained twenty-three Grand Slam wins, more than any other woman or man during the open era. Impressively, in 2017, Williams beat the record previously held by Steffi Graff and won her final Grand Slam while two months pregnant. She was ranked world number 1 for 319 total weeks and simultaneously broke 10 tennis world records making her one of the greatest athletes ever. A few of these impressive victories include: most olympic doubles titles, most singles matches won at the US Open, and finally the most Grand Slam finals reached. 
     Williams was not alone in these groundbreaking accomplishments, she had her older sister, Venus Williams, rising among the stars with her. 
     At her final US Open press conference after her retirement announcement Williams said "There is no Serena without Venus." Although Venus Willams was also a ground-breaking professional tennis player she received a dimmer light due to Serena Williams being her little sister. Venus Willams stood alongside Serena Williams through everything, the two would often play doubles together and have 14 doubles Grand Slam wins.
     One of Serena Willams' most memorable wins was her 2002 French Open win when she beat her sister, who was number two in the world, 7-5, 6-3. The Willams sisters undoubtedly changed the game and set a new image for tennis by increasing the sport's appeal. They gained televised popularity and were able to entertain and influence millions around the world. 
    We have had the luxury in our lifetime to be able to witness the eminence of these world-class athletes and be a first-hand-receiver of their influence on the world, however, they truly inspired each other day by day. 
     "I wanted to find the perfect way to say this, as you so eloquently put this game to rest-perfectly done, just like your career. I have always looked up to you and admired you" Williams said in acknowledgment of Federer's retirement. After losing their final matches tributes were held for both players and speeches soon became emotional. 
    A woman who has attained the official title of best female tennis player six times, and a man who has had the most Grand Slam tournament wins of all time left the court together. They won the hearts of many crowds over the past two decades, and will now join us in the stands to watch the next generation of tennis arise.
Leave a Comment
About the Contributor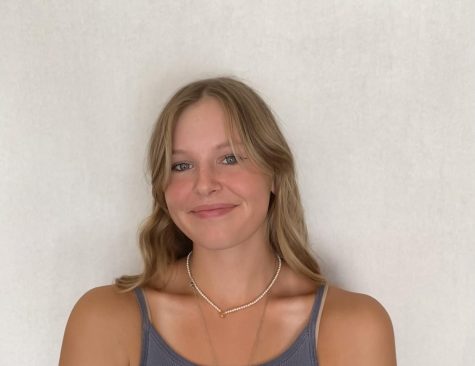 Sophia Wright, Staff Writer
Sophia Wright is a sophomore at Monte Vista beginning her first year on The Stampede. As a staff writer,...