Covid-19's impact on Monte Vista sports
Regardless of whether you are an athlete or not, it is undeniable that sports are a huge part of the high school experience. However, with COVID-19 changing all aspects of our daily lives, Monte Vista athletics have been drastically affected.
     Although  spring-season sports had to come to a stop last school year due to the ensuing pandemic caused by COVID-19, Monte Vista will  hopefully be back in action, playing the sports we love later in the school year. Not much information has been released to students and parents about athletics for the 2020-2021 school year except for the schedule change, since sports have been pushed back. 
     "Football is normally in the fall, so now football has been pushed back to more of a winter-type of start," Jonathan Lipsitz, boy's soccer coach said. "We would be starting right when they end as more of a spring sport."
     Not only have the sports seasons been postponed, most of them also have been shortened. Varsity baseball coach Mateo Miramontes said, "The fall and some of the winter sports are starting in January and for us, for baseball, we should be starting in March along with some other sports."
     Sports seasons will be around nine weeks long rather than the usual two to three months. These shortened seasons will also equate to fewer games. "Last year we had, 22 (games) I think, and I've got about 15 or 16 scheduled." Lipstiz said. 
     Though there are fewer games, they will all be played within Contra Costa County lines because of COVID. Every county at the moment is implementing different rules and protocols to keep everyone safe from COVID.
    With all sports pushed back, there will also be more sports happening at the same time. "In this situation they (students athletes) are going to have to choose (what sport they will play)" Miramontes said.
     So far, the only athletic team that has started their practices are swim and football. "Our coaches are making sure that we all socially distance and wear masks, and everyone is pretty good about these rules to make sure no one gets COVID," freshman football player Jonathan Koopmans said. Other than football and swim, no other sport teams have begun their practices yet. 
     If any spectators are allowed, it most-likely will be limited to two to three audience members per player. Coaches are also looking at other ways families, MV students and the community could watch the sport teams play. An option that will likely be used is live-streaming games. 
     "If the area you are competing in is healthy enough to have the sport, then they are healthy enough to have fans at a small amount." Said Lipsitz
     Our coaches at MV obviously care about everyone's well-being. They are willing to do whatever it takes to simply have student athletes be able to play again. 
     "My hope is regardless of any restrictions we might have in training, whatever we have to do is fine," said Lipsitz "as long as for those 80 minutes of our game, our players are playing the game that they love so much. That's all that matters to me."
Leave a Comment
About the Contributor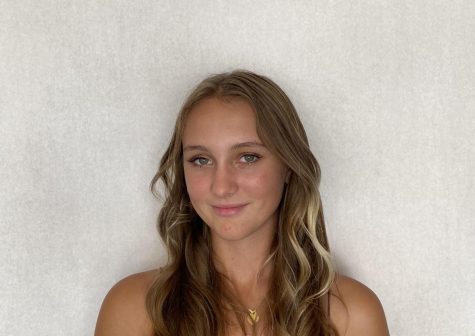 Esther Premazzi, Sports Editor
Esther is a junior at Monte Vista and is currently in her third year on The Stampede. She is looking...