Halloween during the pandemic
In the midst of the COVID-19 pandemic, questions of how Halloween will be celebrated is becoming increasingly relevant. Will there be gatherings? How are communities approaching the issue of trick-or-treating safely? What can people do to stay spooky, so to speak?
     Out of 15 high schoolers from Monte Vista and 4 elementary school students from Live Oak and Tassajara Hills surveyed, just two high schoolers still plan on participating in social events like trick-or-treating or partying in person on Halloween. All others gave COVID as the reason they decided against traditional celebrations. 
     "I don't want to risk my safety or others' safety for this holiday…I mean, it'll come again," senior Nisha Thiagaraj said. "It's not going to go away."
     There have also been announcements from local officials regarding Halloween activities. In a KRON4 story published on Sept. 16, Contra Costa County Health Officer Dr. Chris Farnitano said, "We are concerned that the traditional trick-or-treating is kind of risky during a COVID pandemic." 
     County health officials have said that citizens won't be fined for trick-or-treating but string strongly advise against taking part in activities involving a lot of close-contact. 
     Still, Halloween is a favorite holiday for many people and almost an essential part of growing up. Many are reluctant to abandon these time-honored and beloved traditions, including retailers for which Halloween sales make up a significant part of revenue.
     In the months leading up to Oct. 31, grocery stores have been stocking their shelves with Halloween candy and decorations, expecting people to purchase these products and continue the tradition of dressing up and going house-to-house collecting candy. Surprisingly, despite the apparent lack of people engaging in traditional Halloween activities, candy stores are faring better than before the pandemic began.
     Sweet Street, a small candy shop in downtown Danville, has already sold out of Halloween candy by Oct. 14, whereas usually there is still candy left after Halloween. 
     "A lot of parents are overcompensating because they want to make Halloween special for their kids," said Sara Hepner, one of the owners of Sweet Street. 
     Hepner said her customers found creative ways to celebrate while taking COVID precautions into account, such as setting up scavenger hunts for candy or putting up much more extravagant decorations.
     "We bought candy just so we could eat it because we're not going trick-or-treating but we still want candy," junior Joyce Tong said. 
     Tong's solution almost entirely avoids social contact and helps to explain how candy sales are still going so well. 
     The KRON4 story also provided some other examples of ways to celebrate Halloween while following health guidelines. Children could still trick-or-treat from their cars, while adults can set up tables for candy so that doors and doorbells don't need to be touched.
Leave a Comment
About the Contributor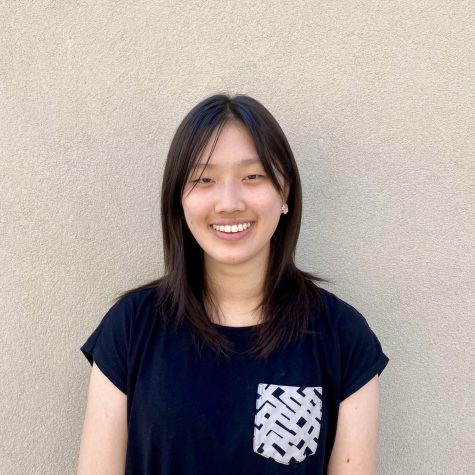 Zoe Qian, A&E Editor

Zoe Qian is a senior in her second year on the Stampede. She is the Arts and Entertainment editor and...