Monte Vista community mourns loss of basketball coach
     "Lemmon Strong."
     That was the slogan for the Monte Vista women's varsity basketball team and fellow community as they remembered beloved coach Jim Lemmon, who died Thursday, Feb. 6, 2020. He battled with cancer that began in the summer of 2019. Lemmon was 58.
     The players' parents found out Thursday night in an email from athletic director Andy Popper. The following morning, Principal Dr. Kevin Ahern and girls on the team honored Lemmon at the start of the school's spring rally with a moment of silence.
     Lemmon became head coach during the 2018-2019 season and was quickly well-respected by his players. North Coast Section (NCS) awarded Lemmon as the NCS Girls Basketball Honor Coach on Jan. 28, 2020. 
     Sophomore Alex Girdner played under him since he started with the Mustangs and attests his impact on the team.
     "Coach Jim motivated every girl on the team to do their best and built up the belief in ourselves and the confidence in our team as a whole," she said. "He was a kind and supportive man both on and off the court."
     Despite his recent installment to the team, Lemmon made extensive contributions to a rebuilding program that players say are necessary for the strong foundation they always needed.
     "Coach Lemmon was developing the program into what it should have always been," senior Grace Hinckley said. "He was making strides that our program has never seen before. Because he was such a good coach, a lot of girls were drawn to our program and we are on the road to rebuilding."
     The team met the morning of the rally to decide whether to play its game that night against Carondelet. It was a simple decision.
     "We all knew that playing was what he would want and we felt great pride in playing for him," Girdner said. "It was a very raw and tough game for every girl on the team."
     The girls wore yellow shirts with the words "Lemmon Strong" before their games to honor his presence. It is certain that his spirit will never leave the team. 
      "I know one thing that will definitely change is the force in which we put behind playing; it is no longer just to win, but winning for him," Girdner said.
     As the girls continue their season, assistant coach Jack Kennedy has stepped up as acting-head coach. For every game, the team places a basketball and "Lemmon Strong" shirt on a chair next to the coaches to signify Lemmon's presence.
     "Coach Lemmon taught me to fight and made me realize that I had a responsibility to myself and others," Hinckley said. "I wish I could be coached by him for the rest of my life. He was one of the good ones."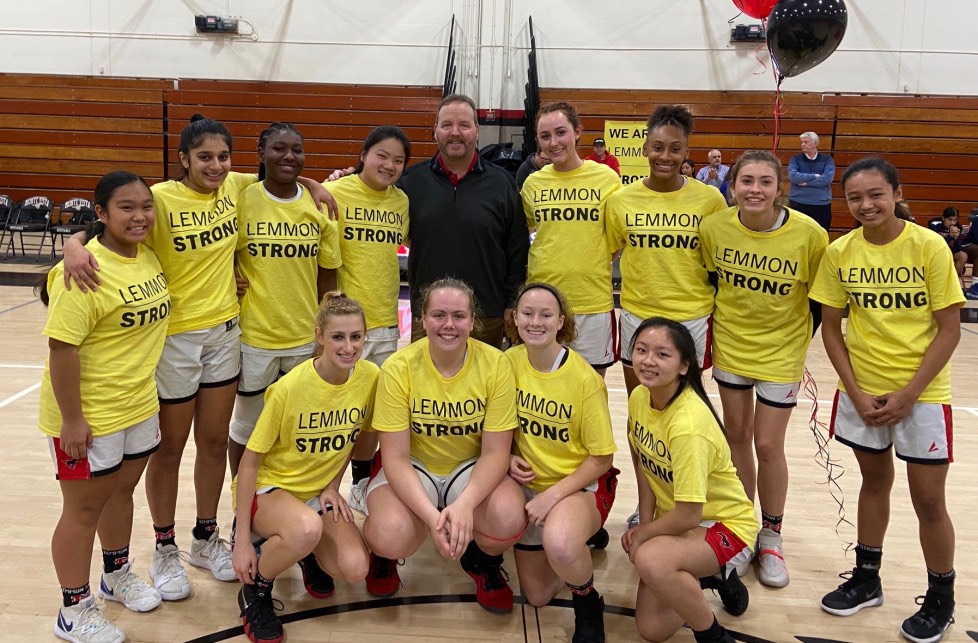 Leave a Comment
About the Contributor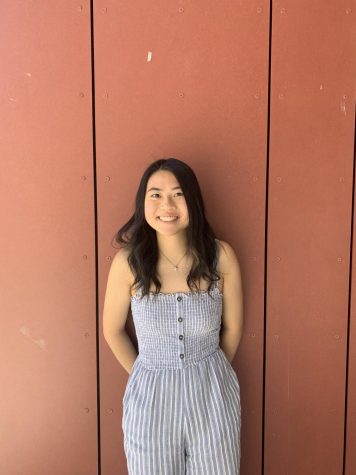 Claire Chu, Editor-in-Chief
Claire Chu is a senior in her fourth year of journalism as editor-in-chief for The Stampede. Although...