Netflix's The Politician addresses important issues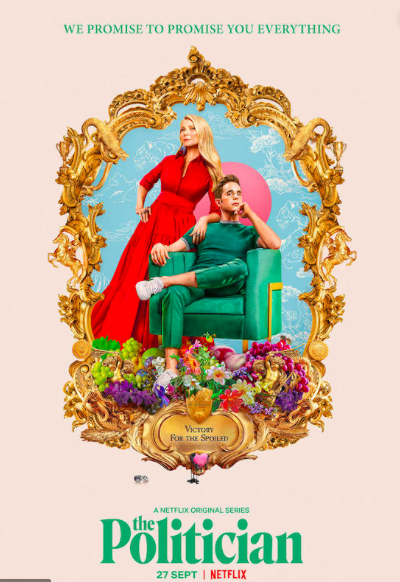 Netflix's brand new show The Politician by Ryan Murphy shows a satirical side to a high school presidential election. 
     The show takes place around Payton Hobart, played by Ben Platt, an ambitious high school senior wanting to be class president of Saint Sebastian High School, in Santa Barbara, California but who dreams of ultimately becoming President of the United States. 
     Throughout the eight episodes the show touches upon some current political issues that are affecting the country even today: gun violence, environmental laws, and mental illness. Murphy delivers these issues into the show with wit and style that make it seem to appear satirical. 
      In episode 3 "October Surprise", a gun store named "Strictly Guns & Shooting" moves into a shopping center just eight blocks away from Saint Sebastian High School. 
     Hobart tells his fellow classmates to join him in demanding that having stores that sell guns and weaponry need to be farther than 1000 feet from any school. Hobart plans to eliminate this singular store by buying up all the guns in the store and creating an artistic sculpture using the guns to represent the effects of gun violence in the United States. 
     Hobart plans to end gun violence by himself as Saint Sebastian's President, when in reality one single high school President cannot change gun violence in the United States. This comical approach to a widely publicized issue highlights the lack of serious approaches taken in response to national tragedies. 
     However, the show sheds light on what teenagers feel about these important and significant issues today and not many shows touch upon these daring topics. Even if it is satirical at least they are addressing how teenagers feel about these topics.    
     The Politician addresses many prevalent stories that are in the news today but also shows viewers the problems and hardships modern teenagers are facing like mental illness, gender fluidity, and anxiety. 
     Suicide and mental health awareness are brought up when Hobart's opponent and close friend, River Barkley played by David Corenswet, commits suicide in the first episode. Throughout the series Hobart is reminded of Barkley and begins to see him as a shadow that appears in his life. 
     Some topics in the show are satirized more heavily than others except the issue of suicide and mental health. Murphy made the moments in the show between Barkley and Hobart touching and had the characters show raw emotions; there were no jokes or bold comments made, just Hobart and Barkley talking to each other about their feelings and why they feel that way.           
     Issues like sexuality, racial profiling, and the wealth gap come up as well. More recent headlines like the college admissions scandal are also addressed. 
     Each hour long episode focuses on so many current issues that it can feel overwhelming. Instead, Murphy should have focused on two prevalent issues like mental health and gun violence to create a more in-depth show. 
     Platt's character is faced with an option of getting into Harvard University but only by buying his way in. Seeing these issues in a show in today's society is extremely rare. Not many shows are willing to actually show the struggles that teenagers face daily including sexuality or popularity.
     Platt's character takes his campaign for high school President and treats it like an actual race for President of the United States. He is involved in scandals and attempted assassinations that make the show comical from its extreme amount of satire. 
     Murphy puts in many twists and turns that always keep you guessing what will happen next or what issue will be addressed next. 
     In the duration of the series the one apparent and clear thing is the growth of Payton Hobart. His ambitious character knows what he wants and will stop at nothing to get it. He does face hardships that steer him off track but always comes back to the same conclusion of making his school a better place for everyone. 
     The Politician is a quality show that has many humorous moments and addresses important topics. With so many topics stuffed into the episodes it does get confusing and at times overwhelming, but overall it addresses subjects that affect the United States through the eyes of a high school senior. 
Leave a Comment
About the Contributor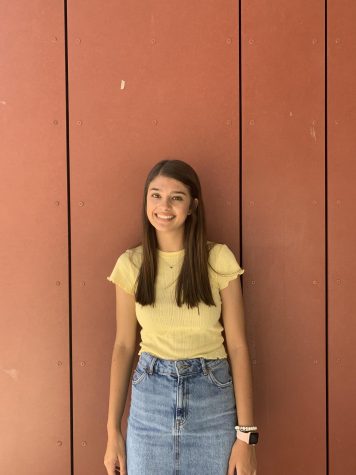 Gabby Ceccarelli, Social Media Manager
Gabby Ceccarelli is a senior at Monte Vista High School and is excited to be a member of The Stampede....