Behind the Scandal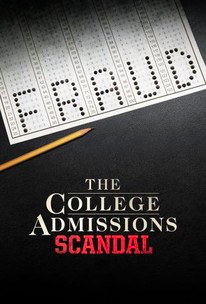 This Lifetime movie shows the inner workings of the families behind the infamous scandal in 2019 from the FBI case "Operation Varsity Blues". 
     "Operation Varsity Blues" is an ongoing investigation of parents who, with the help of outside consultants, improved their children's test scores, lie about their achievements, and make up extracurricular activities in order to gain a spot into some of America's top universities.  
     The College Admissions Scandal movie was very predictable since it was based on "Operation Varsity Blues".  It was not difficult to see the expected twists and turns due to the fact that every moment of the scandal was publicized. Lifetime movies have a reputation for mediocre acting and cheesy plot twists and this movie does not disappoint.  
     The script was bland and expected, although it did an acceptable job of showing viewers the thoughts of the families behind the scandal.  The majority of the actors fade into the background and let the script do all the talking. They do not add in any expressions or feelings to the words, making it feel tedious to watch. 
     The exception is Mia Kirshner, who plays Bethany Slade. Kirshner delivers snappy one liners and her sassy attitude takes over the whole movie. 
     While talking with her daughter's guidance counselor, Slade threatens her if she does not give Emma the same support as other kids. When the guidance counselor asks if she is threatening her, Slade's response is "Yes, I think I am." 
     Kirshner voices this in a cocky and mischievous tone, highlighting the bold attitudes of the parents willing to do anything to get their kids accepted into elite universities. 
     The rest of the actors blandly repeat their lines giving almost no emotion. It becomes comical when the lead, Penelope Ann Miller, is supposed to be crying over lying about her son's test scores and extracurricular activities but no tears appear on her face. This is not the only moment that was overly dramatic for no reason.
     The movie takes place starting in March 2018 in Brentwood, California following two families, the DeVere family and the Slade family. Both families begin to work with consultant, Rick Singer, who has a guaranteed plan to get their children into Stanford University and Yale University.  
     Penelope Ann Miller plays Caroline DeVere, a loving and caring mother who is loosely based off of actress Felicity Huffman. Bethany Slade's arrogant and flashy character, played by Kirshner, is based off of the actress, Lori Loughlin. 
     Both moms hire Rick Singer, played by Michael Shanks, as a college consultant to get their children Danny, who is played by Sam Duke, and Emma, played by Sarah Dugdale, into college. 
     Slade without hesitation pays Singer to manipulate her daughter's SAT scores to get her into Yale University. The two also make Slade's daughter, Emma, do an impromptu photo shoot making her model as if she was a soccer player. They do all of this to get her an athletic scholarship which Slade justifies as "What is normal for the top one percent to do to get their children into college."
     DeVere delayed her involvement in the crime until she heard about Slade's experience. After talking with her husband the two decided to falsify their son Danny's SAT score and photoshop his body (taken from a photo where he's grilling on a barbeque) to sailing in a boat. 
     This incident is mocking actress, Lori Loughlin's actions when she paid to have her two daughters enter into University of Southern California under an athletic scholarship for rowing, a sport neither daughter participated in. 
     However, unlike Slade, DeVere refuses to tell Danny about her devious plans. 
     For Rick Singer all is going according to plan until the FBI gets too close. Singer helps the FBI catch Devere and Slade for mail fraud and money laundering. 
     Lifetime movies are known for being tacky and sometimes unrealistic. Although it has some bumps and flaws in the acting, especially when Caroline DeVere is trying to scold her son, Danny, for not keeping up his grades in school she sounds monotone and does not convey the fact that she is angry and upset with her son. Even with this, the script saves the movie.  
     Both families are torn apart and both are equally worried about possible fines and jail time in the future. 
     Even with its poor acting and script The College Admissions Scandal sheds light on one of the most discussed scandals of 2019.  
     This movie paints the issue in clear colors, that the top one percent are willing to do anything to get what they want, including falsifying college applications. It was not until after both families got caught that they showed any remorse for their actions. Even then, the remorse seemed disingenuous and unbelievable. 
Leave a Comment
About the Contributor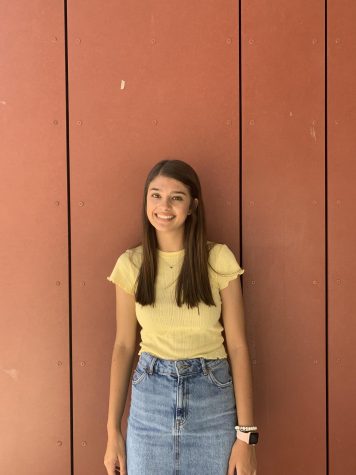 Gabby Ceccarelli, Social Media Manager
Gabby Ceccarelli is a senior at Monte Vista High School and is excited to be a member of The Stampede....