Real men dance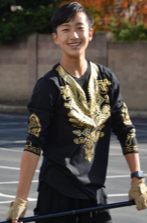 Two male students take their dance skills to the next level in the Monte Vista dance program.
     Sophomore Iziyah Robinson and senior Nicholas Chong are the only two males in the Monte Vista dance program. 
     Chong, standing 5-feet-11-inches, describes himself as the most energized person out on the dance floor. Chong has been dancing for two years and in his first year in the dance class. Chong has also participated in the Monte Vista color guard too, which is a uniformed group that parades or presents their institutions flag in a type of dance.
     Robinson, also standing 5-feet-11-inches, describes himself as a creative and the most original person on the dance floor. Robinson has been dancing for ten years now, but this is also his first year in the class. 
     "I knew about the dance program here at Monte Vista and decided to try it out," Chong said. "I wanted to continue with dance and learn new choreography that I didn't know how to perform, but it is a new experience that honestly inspires me to continue to dance later on in life."
     Chong enjoys his involvement in the dance class and he is passionate about the process the class goes through every day.    
     "My favorite part is being able to go through the entire choregraphy with staging after you audition for placements," Chong said. 
     Chong is in dance 5, which consists of around 25 girls and himself. According to Chong, the girls have been very supportive.     
     "They have really helped me a lot with the [choreography] because I didn't know the basic techniques required," Chong said. "The girls are really friendly and it's a class I look forward to every day."
     Robinson has been dancing since he was five years old, and enjoys the dance class at Monte Vista.
     "Watching Michael Jackson dance originally made me want to dance," Robinson said. "I imagined myself dancing on the stage with a group of people that loves to dance as much as me, which motivated me to join the class."
     Robinson is trying to possibly make a career out of dance. But he doesn't just only dance, he also writes and sings his own music. 
     "I'm sort of trying to be an all around performer, a triple threat if you would," Robinson said.
     Robinson is in dance 1, which also consists of around 25 to 30 girls and himself. He feels like everyone he knows are friendly and welcoming to the idea of him dancing, but he knows what people think about the idea of boys taking a dance class.
     "I feel like mostly everyone in the class and my friends are supportive of me dancing, but you never know what they could say behind your back," Robinson said.
     Even though dancing has become more available to all genders, Good Morning America's host, Lara Spencer, had some contentious comments about Prince George participating in a dance class at St. Thomas Battersea private school. Spencer laughed at the idea of Prince George attending a weekly dance class at his private school. 
      However, choregrapher Travis Scott and Broadway director Jerry Mitchell were quick to the scene and disagreed with Spencer's statement. Scott mentioned that she just added fuel to the fire to the massive problem in our country: bullying.
     "People make the assumption that dance is not a 'masculine' sport or seen as a 'masculine' thing to do," Chong said. "If people could see that dance is for everyone, I feel like more boys would participate everywhere in this world."
Leave a Comment
About the Contributor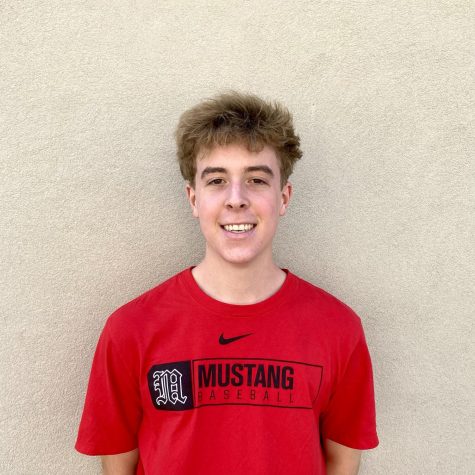 Devin Blish, Online Editor
Devin Blish is beginning his third year in the journalism program and is a Junior at Monte Vista. Devin...