Mother and daughter Clintons empower women with new book
   In a gym filled with diverse families, former presidential candidate Hillary Clinton and her daughter, Chelsea, shared the experiences of writing their new book that not only strives to inspire women but society as a whole.
     On Sunday, Oct. 20, the Clintons arrived at the San Ramon Valley High School gym to discuss The Book of Gutsy Women. It contains the stories of 103 women that the two respect and admire. Danville's Rakestraw Books presented the event to a couple hundred people.
      In creating the book, Hillary and Chelsea's goal was to educate others about the persona of gutsy women throughout history and in today's world. 
     "We hope that this book starts a conversation about what a gutsy woman is and all the gutsy women you already know because everybody either is one or knows one," Hillary said. 
     Hillary specifically notes that the women share characteristics of courage, resilience, and optimism. Chelsea feels that she and her mother are succeeding in showcasing the independent females that encourage women to be empowered by each other. 
     "I really looked up to Sally Ride, the first American woman in space, who we write about," Chelsea said. "Her quote sums it up: 'It's hard to imagine what you can't see.'"
     Part of what she hopes The Book of Gutsy Women does is help make visible the remarkable achievements of the women and how they endured the challenges. Hillary believes that the women mentioned in the book are selfless role models everyone can and should look up to. 
     "They all wanted to do something not only for themselves but for others," she said. "They wanted to break down barriers that would open doors to others who came behind them."
     These messages spoke to those in the audience and kept the crowd thoroughly intrigued throughout the presentation. 
     "I never thought I'd be in the room with a former Secretary of State and the first woman to run for the highest office in the land," said Kimberly Gilles, who teaches Women's Literature and English 9. "[The women featured in the book] persevered and give us hope. They proved that it can be done and it will be done." 
     Moderator Susie Thompkins Buell is an American business mogul who co-founded The North Face with her husband. As a close friend of the Clinton family, Buell has a particular insight into the book and their lives. 
     "It's a book that everyone needs to keep by their bed and read a couple of chapters each night because it will make you aware of the wonderful women making a difference out there," Buell said. "It's storytelling at its very finest."  
     At the end of the presentation, each person received a copy of the book and attendees advocated for the issues discussed. Former Concord City Council candidate Robert Camacho led a mini-rally outside the gym.
    "She was the one who said that women's rights are human rights and human rights are women's rights," said Camacho, who has worked for the Clintons' campaigns since 1992. "It's inspiring how the younger generation advocates for equal rights because it takes people like them to progress."
    The younger generation Camacho speaks of includes students from elementary, middle and high school who left the event with new knowledge of several of the gutsy women. 
     "The numerous women [the Clintons] listed off and their stories were inspiring," senior Sydney Loura said. "There were so many females who we don't learn about in school but played a huge role in fighting for women's rights."
     Despite the evolution of respect for women in society, Chelsea hopes that both women and men reading the book understand that there is still work to do to improve the lives of all people. 
    "It's really important that we realize we still have a long way to go," she said. "We also have to protect the progress we've made because there's still a lot of people alive who didn't support that progress in the first place."
     As the Clintons and other advocates continue the movement for equality, supporters like San Ramon resident Denise Araiza praise the work that Hillary Clinton has set forth.
     "Understand this: she has paved our futures," Araiza said. "From now on in this country, women can stand up for themselves and not hide. We are no longer silent."
     The powerful conversation endured as the event came to a close. Gilles equates the feelings to the emotions of the Oakland Women's March she witnessed on Jan. 19, 2019.
     "I felt that strength in the room like what women do when they are in power," Gilles said. "It's a different energy and I like it, how about you?"
Leave a Comment
About the Contributors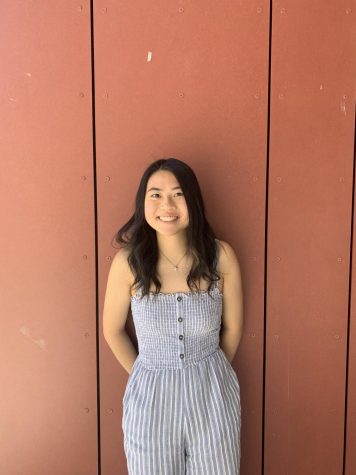 Claire Chu, Editor-in-Chief
Claire Chu is a senior in her fourth year of journalism as editor-in-chief for The Stampede. Although...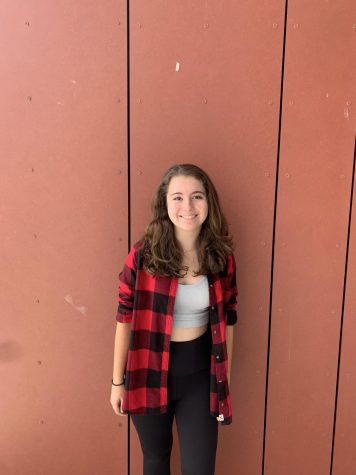 Raquel Montelindo, Managing Editor
Raquel Montelindo is the Managing Editor for The Stampede. She is a senior this year and is excited to...