Vape night brings awareness to MV parents
Dozens of parents attended Monte Vista's vaping information night, "Seeing through the Vapor," on Oct. 30 to learn about the epidemic of e-cigarettes.
     Lead, an advocacy organization based in Lake Forest, Illinois, brought the event to schools in the San Ramon Valley Unified School District. It is dedicated to the promotion of healthy family relationships, emotional wellness, and the prevention of alcohol, drug use and other risky behavior by youth. Biggs' presentations have spiked during this school year due to recent vape related deaths across the country.  
     San Ramon native and Cal High School alumnus Nate Biggs presented as Lead's keynote speaker for the night. 
    "I've been an advocate against addiction since seventh grade," Biggs said.
    Biggs' presentation centered around informing parents on the dangers of vaping. He began the presentation by asking the crowd what percentage of high schoolers they thought vaped. An overwhelming majority raised their hands when Biggs reached 50 percent of high schoolers. He then told a surprised crowd that only 20 percent of high schoolers partook in vaping in the last, a number reported by the CDC. This means that of the nearly 1.5 million Americans attending high school, 300,000 partake in vaping.
  Biggs' presentation was directed at parents who have not been educated about vaping. His presentation was filled with facts that are typically well known to students but rarely known by parents. Biggs cited the fact that one Juul pod is equivalent to one pack of cigarettes and that the e-cigarette industry is mostly unregulated. Parents seemed concerned and stunned at these statements.
     Juul and other e-cigarette companies proclaim that their product is intended for people trying to stop smoking. However, Biggs introduced the parents to Juul's advertisement campaign. He first showed the parents a picture of a young woman around 20 who posed with a Juul and exclaimed, "When I look at an ad like this I don't think of my grandfather who was a lifelong smoker." He furthered his point by showing some of the flavors the companies offer such as cupcake and mango.
      The SRVUSD is taking actions to stop the use of vaping. They are developing a curriculum for fifth graders to understand the dangers of vaping before they are typically exposed to it. Right now, only middle school science students and high school health students are given a curriculum surrounding vaping.
     SRVUSD is also working on putting vape detectors in all the high school restrooms in the district and cameras outside of the doors of the restrooms. This would allow administrators to identify the presumed vaper after the detectors pick up the substance. The per-unit cost of each detector is around $1000 and takes time to install. As of now the information surrounding the installation of the detectors is kept under wraps. Most students, as well as parents, are unaware of the district's plan. 
     The district plans to use two high schools as pilots. The Stampede asked a representative of the SRVUSD about which schools are the pilots, and there was no definitive answer. It is superintendent Rick Schmitt's goal, after installing detectors in all high school restrooms, to have them in all middle school restrooms. Middle schools have fewer instances of e-cigarettes, but still, are part of the epidemic sweeping the nation. This is all in an effort to crackdown on vaping, especially with parental concerns reaching new levels.
Leave a Comment
About the Contributors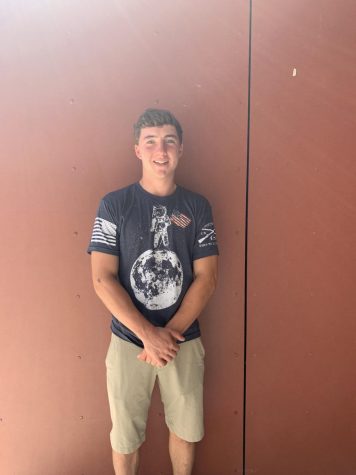 Anthony Santa Maria, News & Online Editor
Anthony Santa Maria is a senior at Monte Vista. This will be his third year writing for the paper and...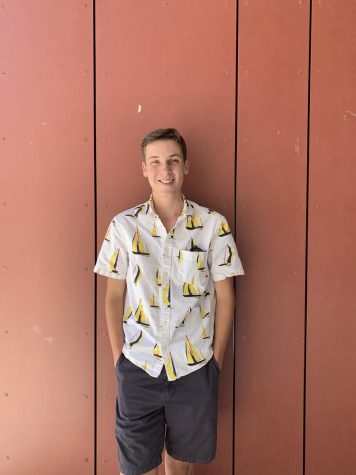 Cameron Roth, Asst. Website Designer
Cameron Roth is a senior at Monte Vista and is so excited to be part of the journalism team. This will...