Overcrowded Monte Vista buses prompt student complaints
Monte Vista's buses are the main way of getting to and from school, yet over time, students have noticed some issues with these buses and the way they are run. 
     Each afternoon as the clock flashes 3:10, countless teenagers flock to their buses for a ride home, some sprinting across campus to get a good seat. However, these buses can be expensive and crowded. Most riders take the Traffix buses, the typical yellow buses that line up outside the school both morning and afternoon. Once they climb on, the riding experience can sometimes be… uncomfortable. 
     Many students claim that these buses are overcrowded. 
     "They sell more passes than they have room for," Traffix rider and sophomore Claire Sohn said. "[Traffix] has to cram three and sometimes four [students] to a seat." 
     Elizabeth Graswich, director of communications and relations for Traffix, was aware of the crowdedness of some of the Traffix buses. 
     "We do our best to ensure that we provide as many seats as we can that still allows for students to comfortably and safely sit on the bus," Graswich said.  "It's important that students do not take up a seat with backpacks and/or musical instruments and that they move over to allow other students to sit in open seats."
     But that solution doesn't solve everything- the number of students on these buses can be so extreme, moving aside your saxophone case aside for someone to sit isn't enough. And overcrowdedness isn't the only issue with Traffix buses. 
      According to much of the Traffix-riding student population, occasionally a Traffix bus fails to arrive on time or at all. 
     "Literally at least every week one of the buses does not show," sophomore Everette Gallagher said.  "Then they have to crowd [those students] onto our bus." 
     This now prompts the question: are these buses worth the price?
     Students buy bus passes online before the next school year begins, and this is a lengthy process, too. These passes have cost over $300 for many years, and there's a limited amount available. 
     "Getting a bus pass is really hard- they sell out in like three minutes," Traffix rider Emma Lam said. 
       Principal Dr. Kevin Ahern illustrated that the bus-driving job has to be attractive enough to employees, so there has to be a price to pay to take the bus. Nothing is free. According to Graswich, these buses today are paid for by a half-cent sales tax called Measure J. Contra Costa County voted and approved this tax in 2004. 
     "Although Traffix is mostly subsidized by Measure J, the operation of a bus program is costly and not completely covered by Measure J funds," Graswich said.  "Families have helped fund the program through bus pass sales since the inception of the program." 
     According to Graswich, the Traffix program started in 2009 and has been serving San Ramon Valley ever since. 
     These high bus prices and crowding of students lead to more students needing rides, which leaves the County Connection, a public bus that serves as rides home for many other Monte Vista students. Much of the overflow of students who couldn't get Traffix bus passes use this way of transportation to get home. 
     However, this bus is also crowded. 
     "I do get a seat- on the floor," sophomore Liv Egli said. "I sit underneath the seats between two people… it's not fun. It's like sardines there."
     She isn't the only one with issues getting a spot on the bus. Freshman Ryan Funk has to run to the County Connection bus stop as soon as school gets out.
     "Unless I get there super fast, I can't find a seat," he said. 
      According to the NHTSA (National Highway Traffic Administration), "Generally [School transportation providers] fit three smaller elementary school students or two adult high school students into a typical 39-inch school bus seat." 
     However, kids on both the Traffix and County buses are squishing themselves into seats meant for just two students and even crouching between rows of seats. These potentially unsafe methods of staying on these buses don't make the experience even worth the price, but for many students, these buses are their only way of getting home. 
      So, why are all these buses so cramped? 
     "We ran out of [parking] permits," Ahern said. He explained that after school bus passes sell out "…then we have to fall on County Connection." 
     The number of buses is determined based on school needs. 
     "It's more about demand and demographics," Ahern said. "Every year [the buses] seem to get a little more congested. [You] can't deny a student access to a bus, but at the same time… running buses is expensive."
     The challenge now presented for school and district administrators to find a balance between paying for and funding these buses, while also ensuring that students have a safe and comfortable ride.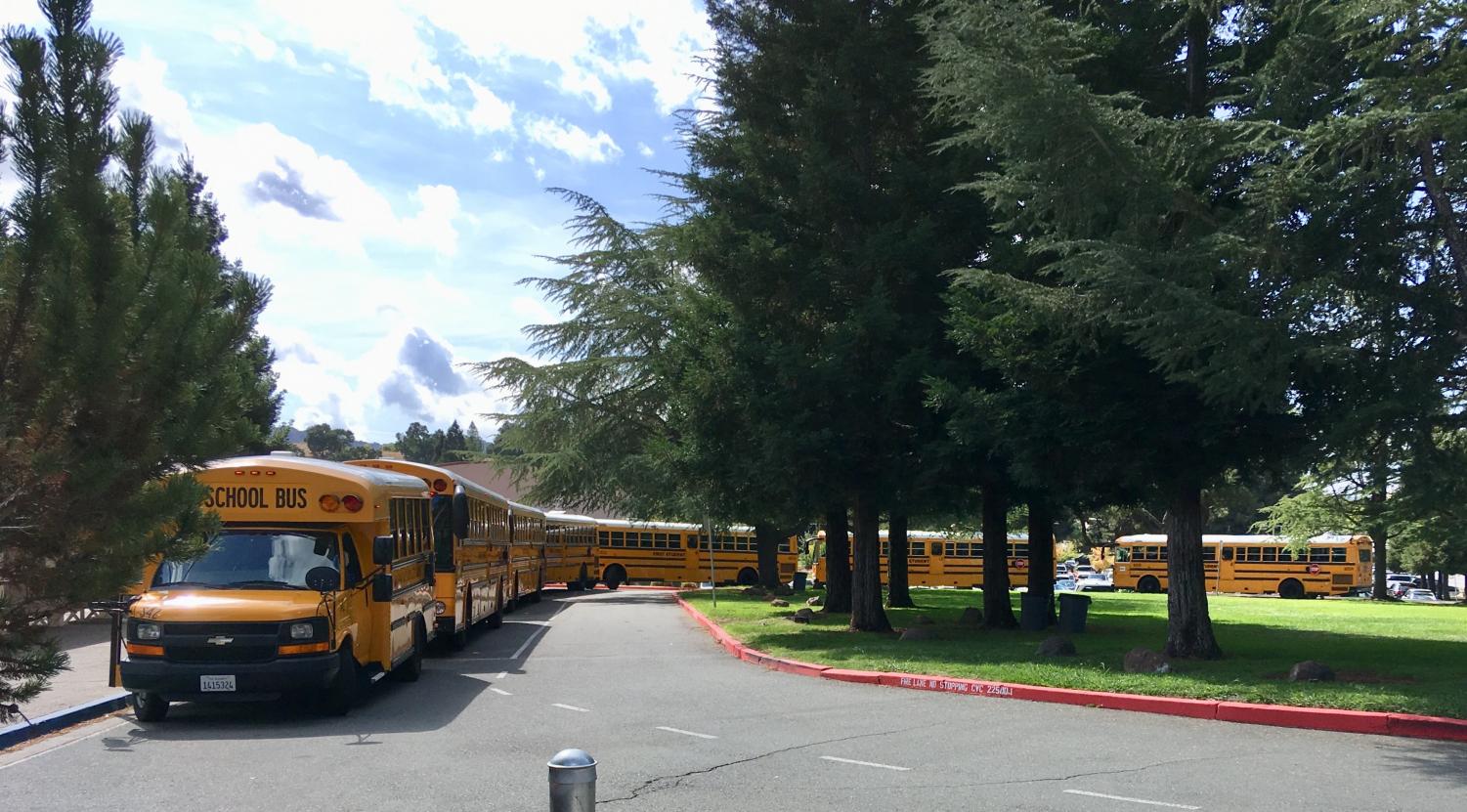 View Comments(1)
About the Contributor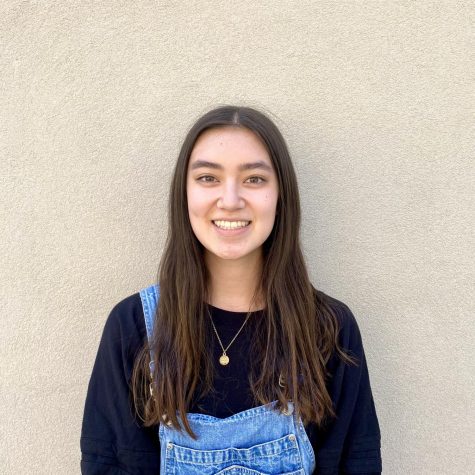 Macie Calvert, Editor-in-Chief
Macie Calvert is a senior in her third year of Journalism and the editor-in-chief of The Stampede this...