'4×4' pushed back
Hang on for a minute...we're trying to find some more stories you might like.
The 4×4 schedule has been a controversial topic since it was first brought up at the end of 2018. On Jan. 31, Dr. Kevin Ahern, Monte Vista's principal, posted an announcement concerning the schedule change.
Earlier that week, Ahern and a group of teachers, staff, and students went to high school that has the 4×4 schedule implemented. According to Ahern, Monte Vista's visit to Granite Bay High School "opened our eyes to both the potential and the challenges that a move to a 4×4 system would entail".
After many meetings, discussions, and finally the trip to Granite Bay, Ahern and the staff at Monte Vista made the decision to postpone the implementation of the 4×4 schedule till after the 2019-2020 school year. A part of the announcement that was on SchoolLoop is seen below.
"We concluded that while we believe there is interest in changing to a 4×4 schedule or variation thereof, we also feel that our school community needs more time to explore options before making such a big change…We will use the additional time to expand our community outreach in providing information and gathering feedback through a variety of communication tools, including emails, the website, and surveys,".
Teachers and students alike had diverse views on the schedule. Jill Seidenverg, a Social Studies teacher, supported the schedule, while senior Camille Wong, opposed it.
Seidenverg understands the pros and cons of the 4×4 better than anyone because she previously taught at a school with the system implemented.
"I love the 4×4," Seidenverg said. "Kids only have to focus on four things, instead of constantly going back and forth the whole day. [With the 4×4], they have time to settle down in a class."
Wong was concerned about the length of classes and how it will impact learning.
"The 4×4 schedule could be good, but I am concerned that with the classes a large amount of time is compressed," Wong said. "There is not double the time [in minutes] in classes—it is only one and half times the minutes."
About the Writer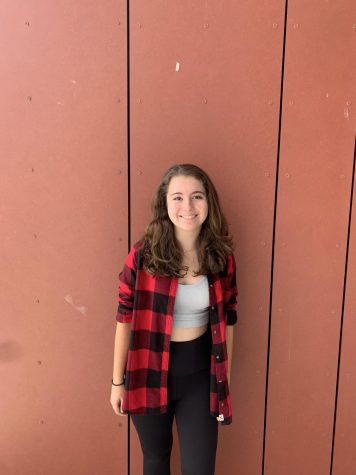 Raquel Montelindo, Managing Editor
Raquel Montelindo is the Managing Editor for The Stampede. She is a senior this year and is excited to live out her best life in her last year of high...