MONTE VISTA WELCOMES NEW ENGLISH CLASSES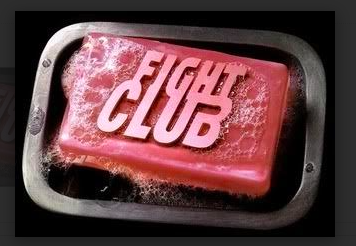 Analyzing the social meaning behind songs, and potentially reading novels such as "Fight Club" in search for the meaning of manhood are just some of the out of the ordinary activities that seniors will be able to take part in during English class next year.
    Starting in the fall of the 2016-2017 school year, two new English classes will be available for seniors: Social Justice, taught by Mr. Brooks, and the Hero's Journey, taught by Ms. Gilles.
    Social justice, a course that relies heavily on discussion, focuses mainly on social issues revolving around race, gender, economic status, and language. Students who have many different views about social justice are encouraged to take the class in order to learn more about the topic and what it truly means.
    Stephen Brooks, who currently teaches English 9 and English 10, hopes that the class will attract people who are not only informed about social justice, but also those who have questions about it and want to learn.
    "How could social justice be just about being liberal? It's about multiple perspectives." Mr. Brooks said. "I think people have a lot of questions about what social justice actually means. I think some people might turn off from it because it has become such a loaded word."
    The class includes discussion of many major issues through platforms of news and media. Students will look at various forms of media through the lense of social justice.
    One assignment of the class is to analyze lyrics to an MIA song in which she speaks about young girls leaving their homes in third world countries for a new life abroad. While students will read some novels, much of the class will be focused on discussing social issues that are going on today, though various methods such as music and social media.
    "We need to be able to take an idea that's present in traditional literature and see how that is present in a contemporary news story, or a tweet, or on Facebook, or in a song, or any other type of media that people are exposed to,"  Brooks said.
    Social Justice will provide seniors with an opportunity to participate in discussions about social issues in today's' world that affect not only themselves but others all over the world.
    "I was interested in the topic of social justice and having a lot of discussions in English class," junior Alex Zaarour, who is signed up to take Social Justice next year, said.
    Another new English class for seniors is The Hero's Journey class, taught by Ms. Gilles. The class focuses on the journey of a "hero" in literature and in real life. Some refer to the class as "Men's Lit" because topics discussed include how manhood is defined, and what society deems a "good man". These topics often parallel topics discussed in Gilles's other class, Women's Lit, which is a favorite among Monte Vista seniors.
    Kimberley Gilles, who currently teaches English 9, English 10, and Women's Literature, made the decision to create the Hero's Journey class when it came to her attention that many boys entering their senior year were not engaged with literature and writing.
    "It arose from a conversation I had with Ms. Keefer, where she was talking about how frequently, by senior year, we've disconnected from boys, and did I think there was anything that could be done to help boys find a love of reading, writing, speaking their truths?" Gilles said.
    The idea to teach a class that focused on the rise of heroes, from all eras, was inspired by teenagers' tendency to want to become heroic in some way, as they begin their life journeys.
    "I think young people are dreamers and idealists. I think boys and girls want to be heroes. There are ancient and modern examples, and story is a great way to learn," Gilles said.
    The curriculum for the Hero's journey is much more traditional than that of Social Justice. The class focuses on literature, and students will read both fiction novels and nonfiction material in order to understand what "makes a man."
    "It's going to be book heavy, probably with more contemporary literature than they're accustomed to. The book that I'm fighting for really hard is 'Fight Club.' [There will be] a lot of memoir, where they're going to study the lives of real men, and a big non-fiction strand where they're going to study what sociology, psychology, statistics, history, tell us about the making of good men." Gilles said.
    It is this for very reason that many of next year's' seniors have signed up for Gilles's class. Many students want to learn about what it truly means to be a man.
"I'm interested in learning about the true nature of masculinity," junior Brendan Cindric, who is enrolled in the class next year, said.
    Both of the new English options for seniors next year provide students with unconventional approaches to English class, and involve discussing topics that students perhaps may not have covered in their English classes.