Death of former Monte Vista student leaves students in shock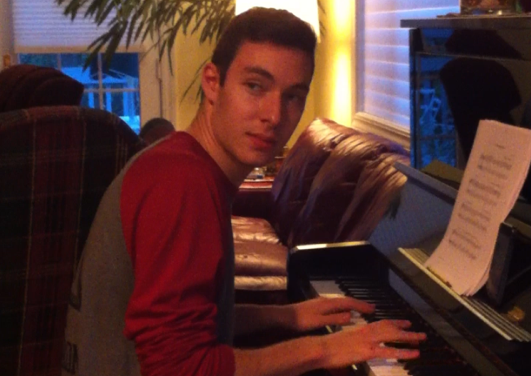 Officers in San Luis Obispo found Cal Poly student and Monte Vista class of 2014 alumni Aaron Matthew Wolf deceased following a collision with an Amtrak train. His death has been ruled a suicide.
Wolf's death came as a shock to both his hometown community in Danville and to his fraternity and fellow students at California Polytechnic University in San Luis Obispo where he was a sophomore.
"Aaron was a great friend, a role model, our brother, and a fantastic human being", Wolf's fraternity brothers said on his memorial page. "Aaron would always go out of his way to help those around him".
In the first 15 days after Wolf's death, more than 250 people contributed to a GoFundMe memorial campaign initiated by Wolf's fraternity brothers at Tau Kappa Epsilon. Though the page originally aimed to receive $10,000, more than $15,000 was raised in just over two weeks. These funds will be used  to finance Wolf's memorial service and a suicide prevention charity, in order to prevent these situations from occurring again.
Many friends and acquaintances took to Twitter to express their condolences and shock at Wolf's sudden death. Twitter user @dreamykarimi tweeted: "R.I.P Aaron Matthew Wolf You were a great friend and an amazing person to make music with. Rest in paradise buddy ."
Fellow Monte Vista alum, twitter user @vietnamoose wrote, "rest in peace, Aaron Wolf."
Aaron was a student who many teachers here at Monte Vista remember fondly. His freshman English teacher, Mrs. Leadingham remembers him as a stand out student.
"Aaron was mature, well spoken, and kind, even when I had him as a freshman," she said. "He was one of those students that always stood out to me."
Wolf's death is not only a tragic loss, but also a reminder that suicide is an issue that still persists in our community today. Wolf will be deeply missed.