Paralympics – the games you didn't hear about
While the 2014 Olympics in Russia made worldwide news, the lesser known Paralympic games also made history this year in Sochi.
This year, 550 athletes from 45 nations participated in this year's Sochi Paralympic games, which took place from March 7th to the 16th.
The Paralympic games are held every four years, falling on the same years as the Olympic Games. Since 1988, the Paralympic games have been held in the same host cities as the Olympic Games and used the same facilities. Like the Olympics, there are both Summer and Winter Paralympic games.
The Paralympic athletes at Sochi this year participated in five sports: ice hockey, alpine skiing, biathlon, cross-country skiing, curling, and snowboarding.
Just as in the Olympic Games, ice hockey is one of the most exciting events in the Paralympic games. The variant of hockey played in the Paralympics is called sledge hockey. Athletes of sledge hockey have injuries to the lower body and sit in a sledge, which is essentially one large ice skate. Players use special dual hockey sticks to push themselves forward and hit the hockey puck.
Snowboarding was a Paralympic event for the first time this year. The only snowboarding event to make it to the Paralympics this year is alpine snowboarding, and others such as halfpipe and slopestyle have yet to be introduced.
Each competing athlete is also put into one of six disability categories. Athletes are also sorted by the severity of their disability. When athletes participate in the games, they only compete against those in the same sport, disability category, and severity of their disability.
The disability categories for the Paralympics are amputee, cerebral palsy, intellectual disability, wheelchair, visually impaired, and les autres (the others).
Amputee – loss of a limb
Cerebral palsy – brain damage that affects muscle control
Intellectual disability – disability in intellectual functioning
Wheelchair – injury that renders one wheelchair bound
Visually impaired – athletes that are either legally blind or have total blindness
Les autres (the others) – disabilities that do not fall under any of the other categories.
Some events only allow some of the athletes from some of the categories to participate. For example, blind athletes cannot compete in snowboarding or alpine skiing.
In terms of medal count, Russia dominated the games in both the number of gold medals and total number of medals, winning 30 gold and 80 total. Second was achieved by Germany, which won nine gold and 15 total. The United States achieved eighth place with two gold and 18 overall.
The the Paralympics are often overshadowed by the larger and more popular Olympics, but the Paralympics continue to grow. The excitement of both sporting events will continue in the 2016 Summer Rio de Janeiro Games.
Leave a Comment
About the Contributor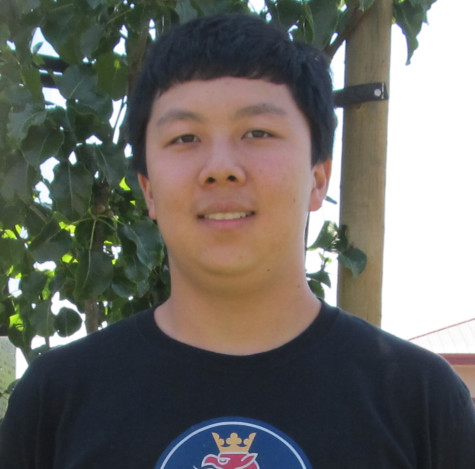 Kevin Yang, News Editor
Junior Kevin Yang has been with with the paper for three years and is currently the Stampede's News Editor....