Where did Flappy Bird go?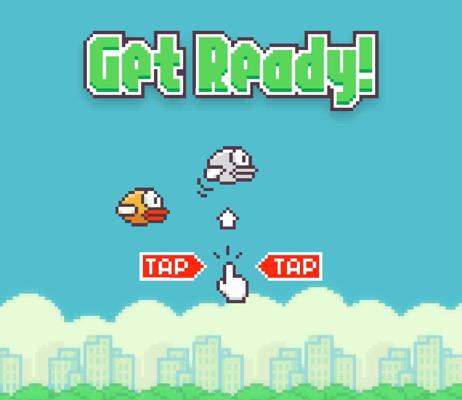 Flappy Bird was the latest addicting game to go viral, and almost as suddenly as it gained its immense popularity, the creator, Dong Nguyen, announced he was removing it from the app store.
Flappy Bird is a relatively simple game in which the player controls the bird by tapping on the screen, navigating through a series of obstacles with very high difficulty levels, meaning average games only last a few seconds. All players have to do is tap the screen to fly up, release to dive down, and maneuver through gaps in a series of green pipes. The game's popularity increased by word of mouth, then through social media especially twitter.
Junior Remy Mink is one of the many players who found it difficult to step away from the game.
"Flappy Bird is extremely addicting because it's pretty easy to get the hang of, and it's not one of those games where it is difficult to figure out what's going on," Mink said.
Soon, the game became the most downloaded free app in the world and Nguyen was making close to $50,000 a day. However, the success of the game and his new found fame seemed to make him uncomfortable, and in an unexpected turn of events, he decided to remove the game from the market, without ever giving a definitive answer as to what led to his decision.
"I am sorry 'Flappy Bird' users, 22 hours from now, I will take 'Flappy Bird' down. I cannot take this anymore," Nguyen announced via Twitter.
While the extinction of the game from the app store prevented more people from downloading the game, existing users didn't lose their access to the game.
With this announcement, people have rushed to find new games to take Flappy Bird's place. This includes games that closely imitate Flappy Bird's look. Some examples of these imposters are Fly Birdie, Splashy Fish, Ironpants, and Flappy Bee to name a few.
"Instead of Flappy Bird, now I really like Fall Out Bird and Evil Apples," Mink said.
Leave a Comment