the Sochi Winter Games: Will it slide?
After the success of the 2012 Vancouver winter games, the 2014 Winter Olympics in Sochi, Russia have much to live up to. Even prior to the opening ceremony, however, the games at Sochi are already riddled with controversy and criticism.
Russia's anti-gay policies create an air of uneasiness against this year's games. In June of 2013, Vladimir Putin signed a law banning "homosexual propaganda" in Russia, claiming that homosexuals are corrupting the Russian youth and promoting protest against Putin's rule. More recently in December 2013, facing of harsh criticism from the US and other Western nations, Putin defended the Russian government's anti-gay stance, accusing Western nations of "treating good and evil equally."
Putin has relaxed his conservative stance on homosexuality, however, stating on January 17th that homosexual athletes should feel welcome at the upcoming event, as long as they don't promote gay rights to children. There is still fear, however, of homosexuals being harassed by local residents and police officers.
Possibly due to concerns about personal security, only six openly homosexual athletes will participate in this year's games: Ireen Wüst, a Dutch speed skater; Sanne van Kerkhof, a Dutch short track speedskater; Cherly Maas, Dutch snowboarder; Barbara Jezeršek, Slovenian cross country skier; Anatasia Bucsis, Canadian speed skater; and Belle Brockhoff, Australian snowboarder. The US will send tennis star Billie Jean King and Olympic hockey player Caitlin Cahow as delegates to the Sochi opening ceremonies in protest of Russia's anti-homosexual laws, but no gay American athletes will compete this year. In addition, there are no openly-gay male athletes competing in Sochi.
In addition to unpopular politics, terrorism is a large threat to this year's Olympics in Russia, due to Islamic terrorist groups and unstable politics near the site of the games. The bulk of the terrorist threat comes from an Islamic group led by Doku Umarov, often referred to as "Russia's bin Laden". Umarov is reported to have encouraged other Islamic radicals to use violence to interfere with the games. Several suicide bombings linked to Umarov have recently occurred in the city of Volograd, the major gateway city to the town of Sochi.
While the Russian government promises to establish a security "ring of steel" around the site of the games, it is clear that the threat of terrorism is still a threat to the security of spectators and athletes at Sochi this year.
Despite terrorist threats, the US Olympic Team has entered Russian soil and plans to still participate wholeheartedly in their respective sports. The US team will be accompanied by a private security team in preparation for the worst.
Like the athletes of the Olympics, the natural environment of Sochi and its surrounding areas are at risk due to the construction of the Olympic stadium and other Olympics-related facilities. Unlike most of Russia, Sochi sits in a subtropical region where temperatures are relatively warm for most of the year. This warm climate has blessed Sochi with high ecological richness and biological diversity, and the areas surrounding Sochi were declared a "world heritage site" by UNESCO in 1999.
Russia promised build the infrastructure of the games under a "Zero Waste" program to protect Sochi's natural environment, but a simple Google image search of Sochi makes it clear that the program was a blatant lie. Construction waste pollutes rivers in the nearby village of Uch-Dere while industrial waste dumps have become as common in the city as advertisements for the games. There is a reported 1,500 unsanctioned waste dumps around Sochi to accommodate for the large amounts of waste that is produced in order to build the previously small, seaside town into an Olympic-class city.
Due to Sochi's subtropical location, it is unlikely that there will be enough natural snow for most outdoor events. In order to make all the snowboarding and skiing possible, the Russian government will employ thousands of cubic meters of artificial snow. In addition, some of the events will take place on "used snow:" snow saved from the Russian winter last year that has been preserved for this year's games.
Fortunately, man-made snow is not expected to affect skiing or snowboarding conditions. Because both types of snow are essentially frozen crystals of water, they are essentially the same thing, and thus athletes should not feel any difference between the two.
Because of the land necessary to build Olympic stadiums, hotels, and other facilities and the short time frame the Russian government had to make Sochi "Olympic-ready," it is estimated that over 2,000 families have been displaced to make room for the games. According to the Washington Post, most families that were displaced were given compensation, but many families still remained under-compensated or received no compensation at all.
In addition to families forced out of their homes, many families that were allowed to stay where they live saw conditions worsen. Limestone quarries and industrial dumps have caused landslides to occur and wells to run dry on several occasions. Thick dust in the air caused by a constant stream of construction trucks has also caused many family crops to become soiled, depriving many of their livelihoods.
While the 2014 Sochi Games don't seem to be off to a good start, only time will tell if the games were worth their high risk and extraordinary cost.
Leave a Comment
About the Contributor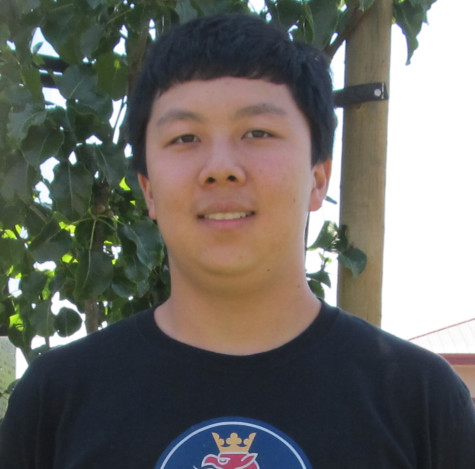 Kevin Yang, News Editor
Junior Kevin Yang has been with with the paper for three years and is currently the Stampede's News Editor....