Put your hands together for awards season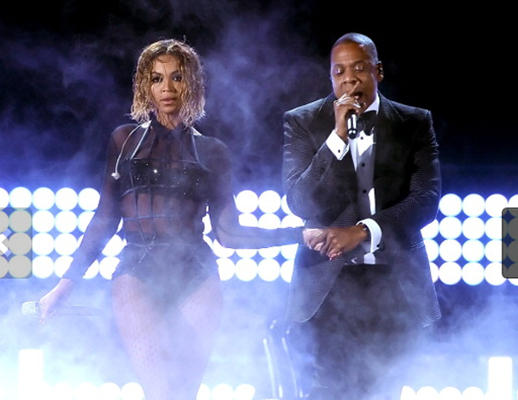 Each year Hollywood stars come together to mark the beginning of the year by celebrating the accomplishments made by their colleagues in cinema, television and music.
Awards season begins in the middle of January with the Golden Globes, which leads up to the most prominent of awards ceremonies, the Academy Awards. In addition to these two awards shows, the season also includes the Screen Actors Guild Awards and the Grammy Awards. While these shows highlight the accomplishments of Hollywood's most talented, they also recognize those who have made great contributions to the industry that have passed away.
On January 26, 2014, the 56th annual Grammy Awards show took place at the Staples Center in Los Angeles, California. Among the famous attendees were Taylor Swift, Katy Perry, Macklemore, Beyoncé, Jay-Z and many more.
While the broadcast was full of exciting moments, some of the highlights included Beyoncé and Jay-Z opening the show with their new duet of "Drunk in Love" and Lorde performing her Grammy debut with her hit song "Royals". Another must-see moment occurred when Jay-Z accepted his award for Best Rap/Song Collaboration for "Holy Grail" with Justin Timberlake and told the audience, "I wanna tell [daughter] Blue [Ivy], 'Look, Daddy got a gold sippy cup for you!'".
28.5 million people watched the Grammy Awards at home, including students from Monte Vista.
"Some of the collaborations of different artists were very entertaining to watch", senior Kirsten Burrell said. "I really liked the performance by Paul McCartney and Ringo Starr."
While the evening was full of many great performances and highlights, the show wasn't without its fair share of controversy. Fans of rapper Kendrick Lamar took to Twitter to express their frustration after Macklemore and Ryan Lewis won Best Rap Album instead of Lamar. Not only were his fans outraged by the snub, but even Hip-Hop stars like Mac Miller posted on Twitter that he felt Lamar had been cheated. Even Macklemore sent a text message to Lamar apologizing for "robbing" him of the award.
Amidst all the controversy Lamar remained poised and expressed his utmost support for Macklemore and Ryan Lewis. In an interview with XXL, the rapper explains that while many believe Macklemore shouldn't have won the award, he says that the duo is deserving.
"It's well deserved, he did what he did, man," Lamar said. "Everything happens for a reason."
Leave a Comment