Application innovation
    Whether you're taking a break from studying or just have nothing better to do, who's always there to entertain you?
    Your beloved iPhone, that's who. Students and teachers alike are becoming increasingly obsessed with playing the most popular new games, or downloading the newest take on social networking.
    So instead of wasting your time searching for the newest apps, here's a compilation of a few of MV's current favorites.
    "My favorite app right now is definitely Despicable Me: Minion Rush," freshman Isabella Chao said.
    Based off of the movies, you play a minion in this virtual running game, where you have to collect items and avoid obstacles. Similar to the formerly popular Temple Run, this game is simple and great for a quick stress relief.
    Plenty of MV students have also discovered the new Duck Dynasty app, another new game based off of pop culture entertainment. To immerse you in the experience, this app allows you to "eat chilies, blow up beaver dams, …and have your beard grow to epic proportions." The fitting name "Battle of the Beards", is based off of the hardcore Louisiana redneck stereotype the men embrace, and makes for a very interesting game experience.
    Of course, bearded men are not for everyone. If you are a movie fanatic, imbd might be a better choice for you.
    "I love imbd [internet movie database]!" sophomore Kayla Gosnell said. "It's nerdy, but I love movies so whenever I have a question I go on it. I spend hours on it a day!"
    Another popular app-iFunny-allows users to make up their own captions to pictures and comics.
    "My favorite app is iFunny because I can look at silly pictures," sophomore Graeme Weir said.
    "I spend about 30 minutes, three times a week on iFunny," junior Rohan Murthy said.
    Everything from games to horoscope advice can be found in the endless treasure trove that is the app store. No matter what you're looking for, Apple guarantees, there's an app for that.
Leave a Comment
About the Contributor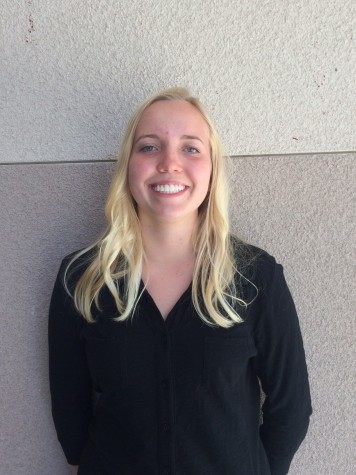 Reilly Olson, Managing Editor
Reilly Olson is a senior at Monte Vista. This is her third year in journalism and second year as an editor....