Thankful for Thanksgiving traditions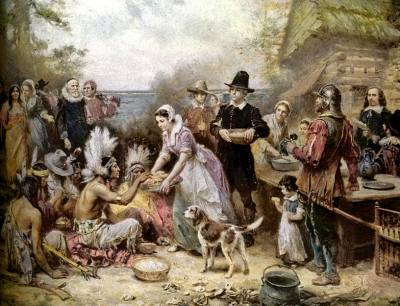 Students at Monte Vista have a wide variety of Thanksgiving traditions they look forward to during the holiday season.
    The falling of the leaves from the trees and the smells of pumpkin and cinnamon spice signal the change from summer to fall. For Monte Vista students, the arrival of the new season is paired with the excitement for the upcoming Thanksgiving holiday. Most students view the holiday as a time to gather with family, and most importantly, to eat great food. Whether they are big or small, these traditions make the holiday even more special and memorable.
         Many students look forward to their family's Thanksgiving traditions every year.
    "Every year my family, along with all of our neighbors get together at the Monte Vista field to hold the Thanksgiving day football game," senior Noelle Woolway said. "It's one of my favorite traditions because we get to spend quality time with friends and family, while making many new memories."
    "Each year my family and I go to New York and have dinner at my grandparents house, and because they're Italian, my grandmother makes the traditional Thanksgiving foods with an Italian twist," junior Rachel Cohen said.
    Students see the beauty in the smallest traditions, and without them, Thanksgiving wouldn't be the same. Yvonne Aha is a student who remembers that the simple traditions make the best memories.
    "My sisters and I help my dad make the stuffing for dinner every Thanksgiving," senior Yvonne Aha said.
    While Thanksgiving traditions vary from family to family, they are universal in that they bring people together and create memories that will last a lifetime.
Leave a Comment