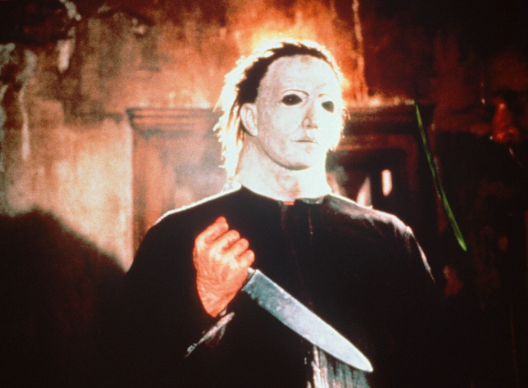 It is around that time of year again. The air gets colder and the leaves begin to change colors. However, here in America more than just a weather change occurs during the month of October. The spooky season is upon us.
     Halloween has been an essential part of American culture for a long time. A huge part of that has been the horror movies people have grown to love. At Monte Vista and high schools all over the country, students can't wait to sit back and watch some of their favorite horror classics. 
     "The original Halloween is definitely my favorite," said Monte Vista Senior Dominic Powell. "I love old horror movies and Michael Meyers is one of the creepiest characters ever created."
     The first Halloween movie follows the horrifying story of a deranged killer, Michael Meyers, who goes to no lengths in order to make sure he gets to his victim. Meyers possesses no dialogue and his presence alone is enough to leave movie goers terrified. 
Story continues below advertisement
     Characters such as Michael Meyers are what cement horror movies into American culture. Meyers is an iconic character who has captivated the minds of kids for many years. This halloween people all over America will dress up as Meyers and flash his simple yet menacing mask. 
     In society today, people prefer to live within the safety of their homes and enjoy life without any real threat, but, people throw all these ideas away when they turn on a horror movie. The horror genre allows people to experience what it would be like to experience near death and creepy scenarios. The sudden jumps and the suspenseful music, create a gratification like no other for their fans. People enjoy witnessing the brutal murders and the skin crawling scenes. 
     The horror movie genre has still captivated millions for so many years. Every halloween season a new, highly anticipated one comes out. This year seems to be a horror movie based on the very famous video game, Five Nights at Freddy's. Could this be the next great horror movie?