Workday Student Center: center of attention
October 29th, the opening day of the new Workday Center, was a monumental day for the Staff and Students of Monte Vista.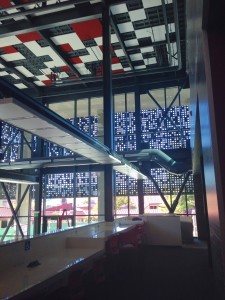 Right after school on the 29th, Teachers, Parents, and Students gathered in front of the new center, eager for its opening. Also attending the festivities were officials from the District and the city of Danville.
    At around 4:45pm, the doors were opened and the general public got their first glimpse at the newest addition to the Monte Vista campus. That afternoon, over 100 people got the chance to be among the first inside  the new building.
    On October 30th, the center began its daily school operation, and by 7:20 in the morning, the lower level was filled with students from all grades exploring the building. Many of these early birds flocked to the café for some breakfast pastries and shelter from the cold.
    Since the opening day, the center has been a place of gathering among students and staff as everyone is excited to experience the Workday Center. The assortment of breakfast items and new and improved lunch selections have caused elation and long lines during the brunch and lunch breaks.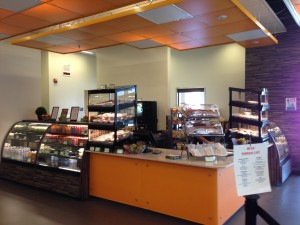 "Right now, the most popular item is the rice bowl, but its still [a new building] so we'll see what happens," Elaine Esguerra, café worker said.
    Workers at the café also hinted at potential new menu additions that could include new panini, wraps, and soups for the winter.
    Some of the current best sellers include hot drinks, such as the hot chocolate and caramel steamers. Despite the overall success of these beverages, there are still complaints from many students regarding the absence of coffee.
  In addition to the lack of certain caffeinated beverages, others are not overly thrilled with the café's dedication to whole wheat foods, since some say the healthy aspect of the meal comprises some flavor.
    Small complaints aside, there is still resonating agreement that the new foods surpass the quality of the foods previously offered on campus.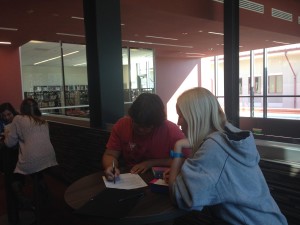 As for the library portion of the building, the central location and increased technology makes that space more accessible and more compatible with modern learning. Many students also like the ability to check out technology and use it inside the building.
    "The library is not only [more] comfortable, it is also much easier to access than ever before, and its a lot easier to use," sophomore Cory Aungle said.
    Another favorite among MV students are the usable collaboration rooms. Many project groups and clubs have reserved these spaces to complete their work.
    All in all, the building's first month can be seen as a great success, with all members of the MV able to enjoy and use the new space.
View Comments (1)
About the Contributor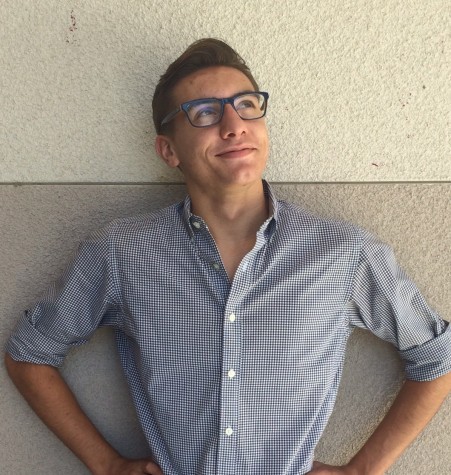 Chris Bortolon, Editor in Chief
Chris Bortolon is a senior at Monte Vista and is excited to serve his third year of duty with the Stampede...