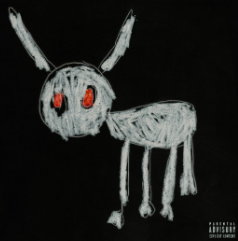 Rap star Drake has become one of the first main-stream artists to ever release an album while on tour. Could this be his next biggest hit?
     Drake, who is widely regarded as one of the best rappers of all time, just recently released his highly anticipated album For All The Dogs (FATD). Drake pushed this album back twice, making fans believe this could be one of his greatest hits ever. 
     "This was one of my favorite Drake albums," said avid Drake listener and Monte Vista student Karthik Natraj. "He met all of my expectations with the great beats and features."   
     Natraj, along with other listeners, found FATD was up to par with their expectations. FATD had some extremely popular and well-liked artists featured on this album, which played a big part in the album's success, helping it earn no. 1 on the billboard top 200. Some of these artists included J. Cole, 21 Savage, Yeat, and even Drake's own six year old son, Adonis. 
Story continues below advertisement
     The social media world has reacted to the album's #1 track "IDGAF" featuring Yeat. Yeat's strong and passionate fan base have been blowing up on social media, making viral videos bashing Drake for his joint line onto the end of Yeat's verse. 
   "I felt like Drake's jointment onto this song was super unnecessary," said MV sophomore Hudson Fabro. "It ruined the song for me, also, his verse was terrible; the two don't blend well together."
     Fabro agrees with social media about how Drake doesn't collaborate well with some of the features on this album. 
     Drake, who is very well respected and appreciated in the rap genre, has gained a strong reputation dating back to 2015. Drake won 3 of those 5 from 2015-2017, which was the peak of his career, dropping his most famous album Views in 2015. Views earned the title "Favorite Rap/Hip-Hop Album" at the 2015 Grammy awards. FATD is also a favorite for this year's best rap album of the year. 
     Drake dropped FATD in the middle of his "It's All a Blur" tour, even revealing that he made some of his songs while on tour, which could have played a factor in the delay. Even though this album might have been "rushed" it is still regarded as one of the best rap albums of 2023. Most rap enjoyers put it up with Travis Scott's first album in four years, Utopia or with Lil Uzi Vert's long awaited Pink Tape album. 
     FATD has already shown a lot of zeal, tenderness and unprejudiced thoughts on its listeners. Take a listen to find your own thoughts.