Where's the Love for Women's Basketball?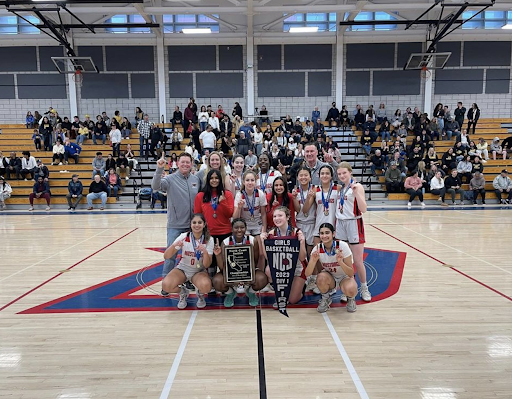 Female students on Monte Vista's varsity basketball team have barely any representation or student body support on social media or at the actual games. With the spotlight on men's basketball and their North Coast Section (NCS) Championship, hundreds of students pack the stands for their games—for the women's team, support from Monte Vista's student body is nearly non-existent. 
     On February 25, the women's varsity basketball team won the Division 1 NCS Championships, defeating Granada High School 66-39. The women's team has now won the NCS championship back-to-back. With their immense success on the court, it's disheartening to see that no one attends their games.
     This past November, tryouts for the varsity and junior varsity teams took place—yet only one team was formed. In previous years, both the varsity and junior varsity teams competed in the East Bay Athletic League (EBAL). So why did the coaches decide to form only one team? 
     "Not enough people showed up for tryouts," said Monte Vista varsity basketball player Rachel Brans.
     The lack of participation raises the issue of interest in underrepresented sports. With the majority of interest directed towards other sports like soccer, volleyball, and swimming, focus is missing from sports that deserve the same recognition. As basketball is a male-dominated sport, it's not surprising to see that the women's team is overshadowed by overwhelming support for its counterpart.
     The objectification of women in sports via their uniforms as well as harassment exacerbate the situation. This issue is highlighted with the prevalence of social media, where users are unrestricted in their freedom of speech. With Monte Vista's 6th man account (@montevista6thman) and women's basketball accounts from other schools, the chances of online harassment and sexualization significantly increase, which could impact the atmosphere on the court. This issue is present in basketball games as well as other sports events. 
     "Volleyball gets respect from the school and fans at every game [because] the boys are interested in watching the female volleyball players due to their more revealing uniforms—it makes me so disgusted." said Brans.
     So what should be done to tackle these issues? Show up to the women's basketball games with friends. Check out their instagram (@montevistawbb) and repost their content. Refrain from making rude or sexual comments about women's sports in real life and social media. Be motivated to stand up against these issues in sports and uplift Monte Vista's talented stars.
     "Instead of Leadership and the Stang Mob telling students to come out, they should lead by example by coming on their own," said Brans.
Leave a Comment
About the Contributor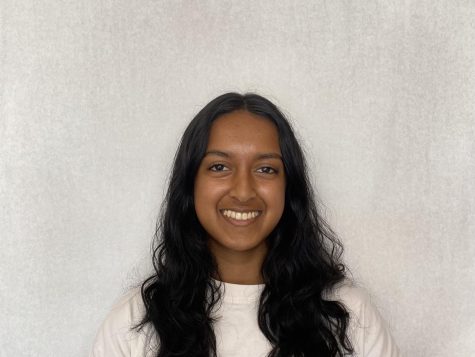 Arushi Patra, Staff Writer
Arushi Patra is a junior in her first year on The Stampede. As a Staff Writer, she is excited to write...