Checkmate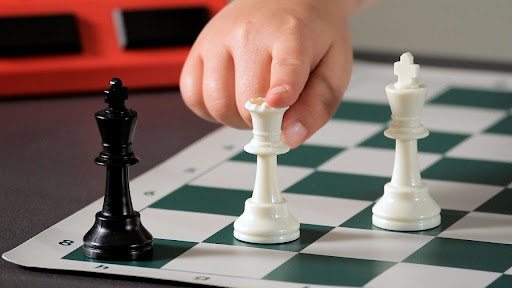 And he sacrifices. . . THE ROOK! An unorthodox yet effective move indeed. Chess has always been a game of strategy and intellect that captivates the attention of genius minds across generations. In recent years, chess has become popular as a fun enjoyable game played among teens when they have some extra time in class and nothing to do. 
     While playing chess in class with friends may seem like two people moving pieces around for fun, chess can provide many cognitive benefits players may be unaware of. It is a great tool for improving one's critical thinking, problem-solving, and analytic skills. When those skills are transferred over to academic situations, they would be able to better handle the problem due to an improvement in those skills.
     "Chess helped me to get better at thinking ahead and planning for more than just the next step," said junior Theo Lee. 
    Chess also fosters community and social interactions among those who enjoy the game. It can be a nice game between a random opponent or a quick one-on-one with a friend while you make fun of them for blundering their queen. This also proves to be great entertainment for a boring class that you would just normally doze off in.
     "Chess is both fun and engaging, it helps me continue to think when I would usually just sit and zone out in a class with nothing to do,"  said junior Shaunt Papelian.
     Not limited to the classroom walls, chess has also been a popular form of entertainment shown in books, films, and TV shows. One example of this is the Netflix series The Queen's Gambit. The show follows a young orphaned girl, Elizabeth (Beth) Harmon, as she rises to become a renowned chess player. 
     Another reason for chess' popularity is due to its recent online accessibility. What was once a wooden board, can now be played online. There are many sites to play the game for free, with Chess.com being one of the most popular sites.
     CNN reported, "Chess.com now has more than 102 million users signed up – a 238% increase from January 2020 – with 7.5 million active users every day."
     Many Twitch streamers at the time competed with a Chess Grandmaster, the highest rank that can be earned as a professional chess player, Christopher Hikaru Nakamura, who received the rank at the age of 15.
     Another celebrity known to have a connection with the game is Andrew Tate. Tate has added unique aspects and pointed out certain skills and life lessons chess has taught.
     "There is no luck," Tate said in an interview with Piers Morgan. "[If you make a small mistake] it's your fault. It teaches about self-accountability."
     However, Tate's belief urges that high-value males play chess which has continued in his toxic masculine way of life.
     After the pandemic, the popularity of online chess decreased as people resumed their daily routines, but it has gradually regained players. Some of those players are students from Monte Vista looking for new games that can easily be played in class.
"I like to play chess when there's free time in class. It's a good way to play a quick game with a friend to take a break, while still staying in an academic mindset," said junior Arjun Bhandari.
Leave a Comment
About the Contributors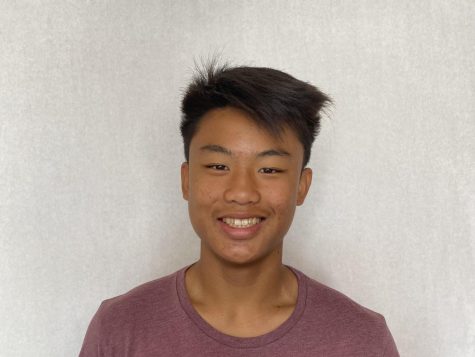 Joshua Balagot, Staff Writer
Joshua Balagot is a junior at Monte Vista. This will be his second year on The Stampede and will continue...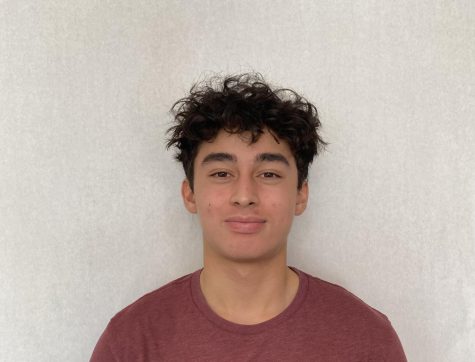 Connor Clark, Staff Writer
Connor Clark is starting his second year on The Stampede and is a junior at Monte Vista. Connor is a...