Poindexter to Popular: Dungeons & Dragons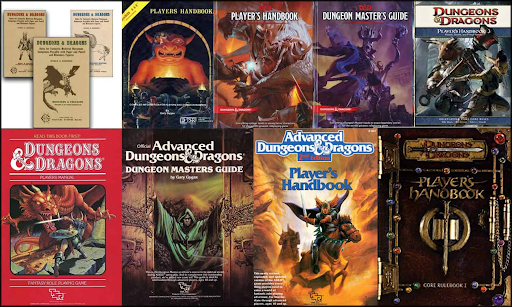 Over its almost 50 years of existence, the popular tabletop role-playing game Dungeons & Dragons (D&D) has been viewed through a variety of different perspectives. It has risen from a nerdy, "occult" pastime to be shunned in fear of the devil poisoning young children's minds to a (still relatively nerdy) beloved hobby enjoyed by more than 50 million adults and children across the globe. 
     Throughout the pandemic the number of people playing D&D skyrocketed. In 2020, D&D saw sales rise by 33% compared to sales in 2019, since many people struggled to find ways to pass the time while quarantining. D&D websites like D&DBeyond and Roll20 helped players enjoy the game with their friends from the safety of their own homes. Even before the pandemic, D&D had been growing in popularity and gaining acceptance in pop culture. In 1999, Wizards of the Coast (the company that owns D&D) was acquired by Hasbro (which also owns mainstream toy brands like Nerf and Transformers) for $325 million. With the growth D&D has experienced in the last few years, Hasbro put even more money into its investment, buying D&DBeyond in response to the increase in online D&D play. 
     One of the driving factors of D&D's growth in popularity is its appearance in the media. Logan Spilker, an English teacher at Monte Vista who has played D&D since 2012, claimed that D&D's mention in television shows, like "The Big Bang Theory"to ""Stranger Things"," has been integral to bringing it slowly to the forefront of pop culture. 
     ""Stranger Things" obviously popularized [D&D]," Spilker said. "Until that show, you'd never tell anyone you played D&D. "Stranger Things" made it cool."
     Actor Joe Manganiello (from shows such as "True Blood"), a lifelong player of D&D, claimed that many contemporary directors and actors grew up with D&D. In his words, there is now an "acceptance of geek culture" due to mainstream entertainment being overrun by comic book-based movies, video games, and fantasy shows and movies like "Lord of the Rings" and "Game of Thrones."  Jon Favreau, director of the film, "Iron Man," the television series, "The Mandalorian," and the live-action film, The Lion King," credited his creative beginnings to playing D&D as a kid. With the rise in popularity of other traditionally "nerdy" elements of pop culture, such as video games and fantasy stories, it makes sense that D&D would also grow rapidly. 
     Streaming services including YouTube and Twitch have also helped increase the popularity of D&D. Instead of D&D being only a pastime among a small group of friends, "actual play" streaming groups broadcast their adventures on the internet. Popular channels like "Critical Role," "High Rollers," and "Dimension 20" have helped make D&D interesting and accessible to younger audiences that are more frequently online. "Critical Role" has even led to the creation of the Amazon Prime TV show, "The Legend of Vox Machina." These channels, as well as websites like Roll20 and D&DBeyond, have gotten rid of the in-person requirements of the formerly pen-and-paper tabletop game.  
      At Monte Vista, the growth in popularity of D&D can be seen just by looking at the MV D&D Club. Now in its sixth year, the club has had weekly meetings since the 2017-2018 school year. 
     "[The club] was founded my sophomore year," Steven Monolakis, an MV graduate, said. "[Although] it had a strong initial showing of 25 players and 7 DMs/officers, there were many days that first year with about seven people showing up."
     This school year, the club hit a record high of 74 sign-ups, a visible increase from the founding year's member count. Out of 26 current and former club members surveyed, 67% of the club's members had their first introduction to D&D from someone at MV.
     "I credit the club with really teaching me how to play," Monolakis said. "In two years, I went from knowing nothing [about D&D] to teaching others and being a Dungeon Master and Vice President."
      On March 27, 2023, the popularity of D&D will culminate in the theatrical release of the new film: "Dungeons & Dragons: Honor Among Thieves." With A-list stars like Chris Pine ("Don't Worry Darling," "Wonder Woman," "Star Trek"), Michelle Rodriguez ("Fast & Furious," "Avatar", Hugh Grant ("Bridget Jones's Diary," " Love Actually") and Rege-Jean Page ("Bridgerton"), D&D has truly moved from the fringes of popular culture into the spotlight of mainstream media.
Leave a Comment
About the Contributor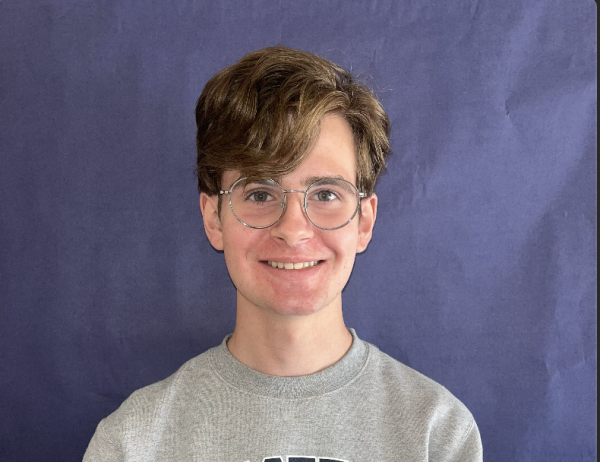 Connor Huard, Arts and Entertainment Editor
Connor Huard is a junior at Monte Vista and is in his third year on The Stampede. This is his first year...