Tremors in Turkey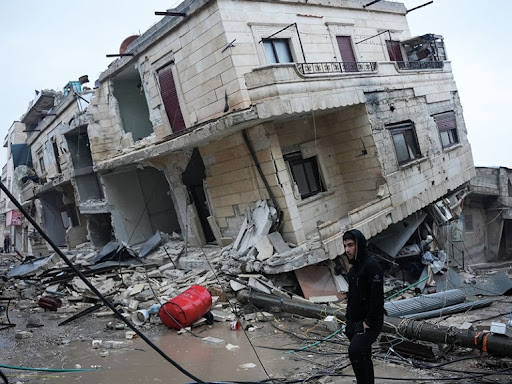 On February 6 at 1:17a.m., a 7.8 magnitude earthquake rocked Turkey near its southern Syrian border. Thousands of people were stuck in the rubble of collapsed buildings, and the death toll rose by the hour as rescuers scrambled to dig out survivors.
     In a video posted by CNN, hundreds of rescuers were shown as they found survivors. The death toll as of February 14 was estimated to be at least 41,232 people according to Reuters. JPMorgan estimates $25 billion in damage with 110,000 buildings destroyed.  
     The destruction in Turkey was very severe, likely due to the lack of earthquake resistant buildings. Earthquake resistant buildings have shock absorbers that take most of the impact that comes from an earthquake. Civil engineers have pointed out that a majority of Turkey's infrastructure was unable to withstand a large earthquake. Additionally a video resurfaced of Turkey's president "hailing" the building of new housing complexes. These are the same complexes that neglected earthquake building regulations and crumbled on February  6.
     Weeks later on February 20, another earthquake with a magnitude of 6.3 struck Turkey, again near the southern border. Six people were killed, and another 294 people injured according to CNN. 
     Many citizens criticize government officials for the slow response to the earthquake. And it became evident that Turkey was unprepared for an earthquake of this size. 
     In an interview with NPR, Istanbul resident Ceylon Orhan shared his thoughts on the disaster. 
     "It's clear that very little was actually in place and prepared for a major earthquake," Orhan said. "The buildings were unprepared, the people were unprepared and so was the government." 
Orhan, like many citizens, was enraged over zoning amnesty. Zoning amnesty refers to grants given to buildings allowing them to ignore proper construction codes and regulations. These are typically given out by officials for economic and political gain. In Turkey many of the collapsed buildings were zoning amnesty buildings. 
     "Zoning amnesty is almost like putting people in cemeteries while they're alive," Orhan said. "Amnesty cannot be made. It's not right ethically nor is it within the law."
     Thousands of miles away here in California, people saw this quake as a wake-up call. Experts predict that the San Andreas fault will cause a large earthquake before 2032. The San Andreas fault since the year 1134 has consistently produced large earthquakes approximately once every 150 years. Multiple cities such as Los Angeles, San Diego, and San Francisco lie near the fault. 
     San Francisco has a history of earthquakes. In 1906, a 7.9 magnitude earthquake struck San Francisco, collapsing buildings, and killing over 3000 people. Since then San Francisco has only seen one other large earthquake. In 1989, a magnitude 6.9 earthquake struck San Francisco causing the Bay Bridge to partially collapse and the 880 freeway to collapse, destroying around 1300 buildings, and damaging roughly 20,000. In total 67 people died, and nearly 3,800 people were injured. 
     California has strict construction regulations engineers must follow. San Francisco skyscrapers are known for being some of the most seismic proof buildings in the world. UCSF.edu states that buildings in modern San Francisco can survive up to a magnitude 7.8 earthquake. 
     "Typically buildings are reinforced with beams of high quality steel," Roger Johnson, engineering and architecture teacher at Monte Vista said. " They support structures during the earthquake and allow them to withstand the shaking."
     Experts worry about the aftermath of a large quake. It is expected that power will be out for three or more days, and water will be out for close to a month. The San Francisco Chronicle recommends that everyone make an emergency kit and practices an escape plan.  
     Many Californians saw the Turkey earthquake as a warning. It is unknown when another earthquake will strike, but we all must be prepared for the possibility of one any minute. 
Leave a Comment
About the Contributor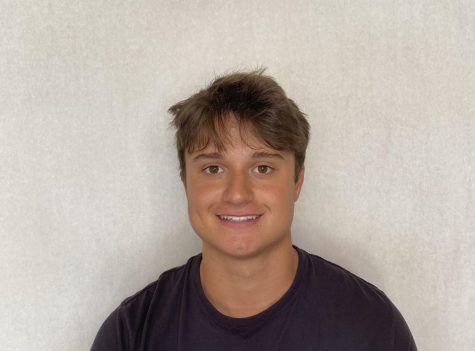 Brian Avram, Staff Writer
Brian Avram is a junior at Monte Vista and is starting his first year on The Stampede as a Staff Writer....