The Race of the Century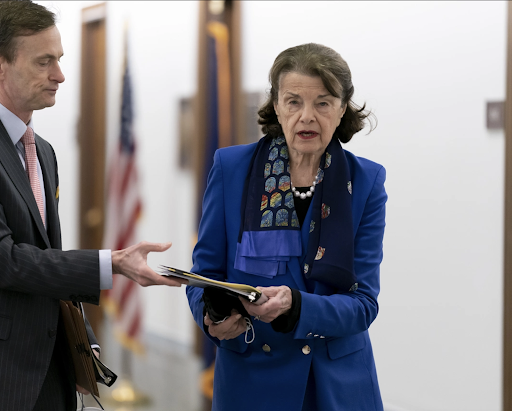 Even before U. S. Senator Dianne Feinstein (D-Calif.) announced that she wouldn't seek re-election, the race to replace her had already begun. Since February 14, 2023, three House Democrats–Orange County's Katie Porter, San Francisco's Barbara Lee and Los Angeles's Adam Schiff–have declared their candidacies.
     Almost a year before the election, the race is shaping up to be messy. Generally, same party contests tend to be complex, but in one of the most liberal states in America, they tend to get ugly. The price tag of running is estimated to be more than $50 million and battle lines have already been drawn.
      Preemptively, strategists favor Schiff because of his progressive policies and successful career. In his announcement video, he spoke about his experience as the manager of former president Donald Trump's first impeachment and serving on the January 6 Committee. Compared to his rivals, Schiff has gained an impressive amount of national attention through debate columns on MSNBC and live-streamed impeachment trials. His accolades are impressive, but his biggest campaign victory thus far comes from former Speaker Nancy Pelosi's endorsement. 
     While Schiff is campaigning as an established and reliable Democrat, Porter is taking a completely different stance. In the political field, she has the unique ability to inspire grassroots activism, sometimes pinning herself as a political outsider. She spent the majority of her career standing up to corrupt politicians even within party lines and calling out exploitative corporations and social systems. The politician-activist relationship she's established resonates with the budding progressive element within the Democrat party. Unlike Schiff, her influence is rather niche. Her supporters  are often younger, recognizing her in viral videos on Twitter using a whiteboard to expose corruption in corporate America. Her most avid fans call her the "Whiteboard Warrior." 
     But Porter is going to need much more than a whiteboard to pull off a victory in this race because she's facing a candidate with a nearly identical resume. 
     Barbara Lee, a longtime member of Congress, has also positioned herself as an outsider to the establishment. In a video announcing her Senate bid, she speaks about her struggles with racism, being a single mother and a survivor of domestic violence. She is starkly antiwar and is known for being the only member of Congress to vote against authorizing military action after the September 11 attacks. 
     All three candidates are clearly strong, but some strategists think that gender will take precedence for voters when choosing a candidate. Californians have had a woman representing them in the senate for over 30 years, since Feinstin took office in 1992. Since then, they've elected the likes of Sen. Barbara Boxer and now Vice President Kamala Harris. It's a trend that many voters don't see breaking. 
     Monte Vista teacher James Rossi is one of those voters. 
     "I don't see a clear frontrunner yet, but I think it's safe to say that California wants a female senator," Rossi said.  "Voters will decide who's going to defend California's interests. With that, every single vote, position, Tweet, utterance is going to be scrutinized.  Right now, we're in the rubber chicken circuit, where you go around and the candidates will travel up and down California everywhere from Bakersfield to Redding to increase their visibility."
     While this race will certainly influence the future of California politics, it is a milestone for Danville, as well. Before he became a House representative and announced his bid for Senate, Schiff roamed the halls of Monte Vista High School as a student and was ultimately voted "Most Likely to Succeed."
     While Schiff has most certainly lived up to that title, the future can only tell if the superlative can predict the outcome of the upcoming race.
Leave a Comment
About the Contributor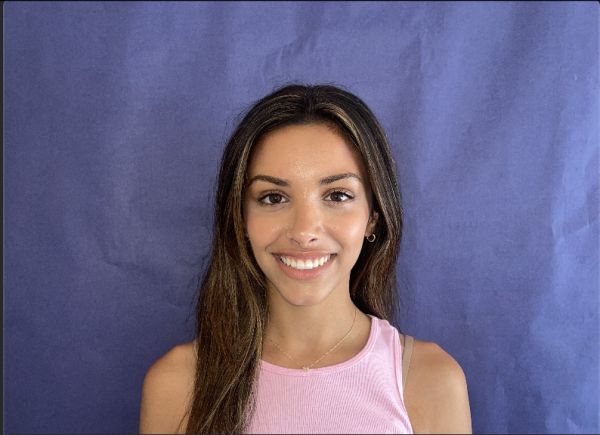 Olivia Brandeis, News Editor
Olivia Brandeis is a junior at Monte Vista. This is her second year in journalism and she will contribute...