The legacy of the number 10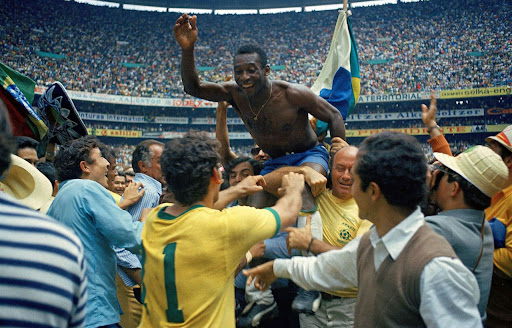 Named "The Greatest" by the International Federation of Association Football (FIFA), Pelé is the reason soccer is the famous sport that it is, and gave his home country of Brazil, the reputation of being one of the best soccer nations in the world. 
     Edson Arantes do Nascimento, famously known as Pelé changed soccer as a sport, leaving a legacy on the sport like no other. Soccer players and fans all over the world recognize him as one of the greatest trailblazers in the sport, and if you ask any Brazilian, they would say the same thing. 
     Pelé grew up in a very poor neighborhood in São Paulo, Brazil. Like many kids that grow up in the slums of Brazil, one of the only forms of entertainment and leisure for Pelé was playing soccer. Spending his childhood days playing soccer while barefoot with a makeshift ball made out of stuffed socks would be the first step in an extremely successful career. 
     Very quickly, his talent was recognized by many people around him, one of them being Waldemar de Brito, a very talented and successful soccer player. Brito saw Pelé's undeniable skills and recommended that he try out for the Santos Futebol Clube (Santos FC). At the age of 16, Pelé was signed to the team, where, just one year later, his talent was recognized by the Brazil national team, Brazilian Football Confederation (CBF).
     In the 1958 World Cup held in Sweden, Pelé was a crucial player for the Brazil national team. Pelé not only scored three goals in the semifinals against France, leading to a 5-2 win, but he also scored twice in the finals against Sweden, ending with Brazil winning their first-ever World Cup with a score of 5-2. 
     After Pelé got his first-ever World Cup win, he returned to play for Santos, where he helped his team win six Brazilian titles. In the next World Cup, in 1962, Pelé once again led Brazil to victory, beating Czechoslovakia 3-1. 
     Pelé was such a talented player, that even though he played a relatively low-scoring sport, he scored his 1000th goal in Rio de Janeiro on November 12, 1969. Then, in 1970, Pelé played in his final World Cup, leading Brazil to its third World Cup win, with a score of 4-1 against Italy. After the 1970 World Cup, however, Pelé announced that his days of playing soccer internationally were over, and he signed with the New York Cosmos to play soccer in America. 
     Within his first year playing for the New York Cosmos, Pelé led them to the top, and in 1977, the New York Cosmos won the league championship, all thanks to Pelé. After his win in the New York City team, Pelé decided to finally fully retire from soccer, but though he was retired, he continued to leave a grand mark on soccer as a sport.
     Pelé became a sports commentator and promoter in the United States for many years, popularizing the sport across the nation. 
     The legacy that Pelé left behind was undeniably big, scoring a total of 1,279 goals in his career, still being the Guinness World Record for "most career goals". He also led his jersey number, 10, to be one of the most famous jersey numbers in the soccer world, giving the number ten to the best player of the Brazilian team every year since Pelé retired. 
     Pelé became an inspiration for hundreds of thousands of soccer players across the globe, especially in Brazil. One of the players that saw Pelé as a role model is Neymar Jr., who grew up very similarly to the way Pelé grew up, and looked up to Pelé as a soccer player all his life. Now, Neymar Jr. is on his way to breaking Pelé's record of world cup goals, and possibly becoming the next Pelé, but he will always see Pelé as a legend, who built a legacy and a soccer nation that Neymar Jr. now has the opportunity to play for. 
     "Soccer and Brazil have raised their status thanks to the king!" Naymar Jr. said in an Instagram post, "He's gone but his magic remains. Pelé is FOREVER!!"
Leave a Comment
About the Contributor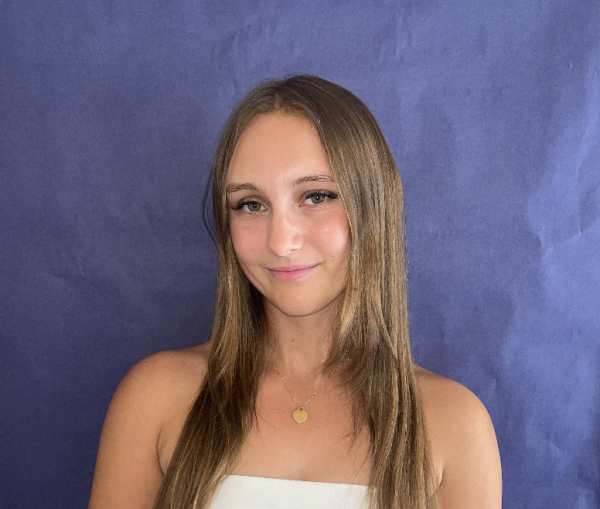 Esther Premazzi, Managing Editor
Esther is a senior at Monte Vista and is currently in her fourth year at The Stampede. She is looking...